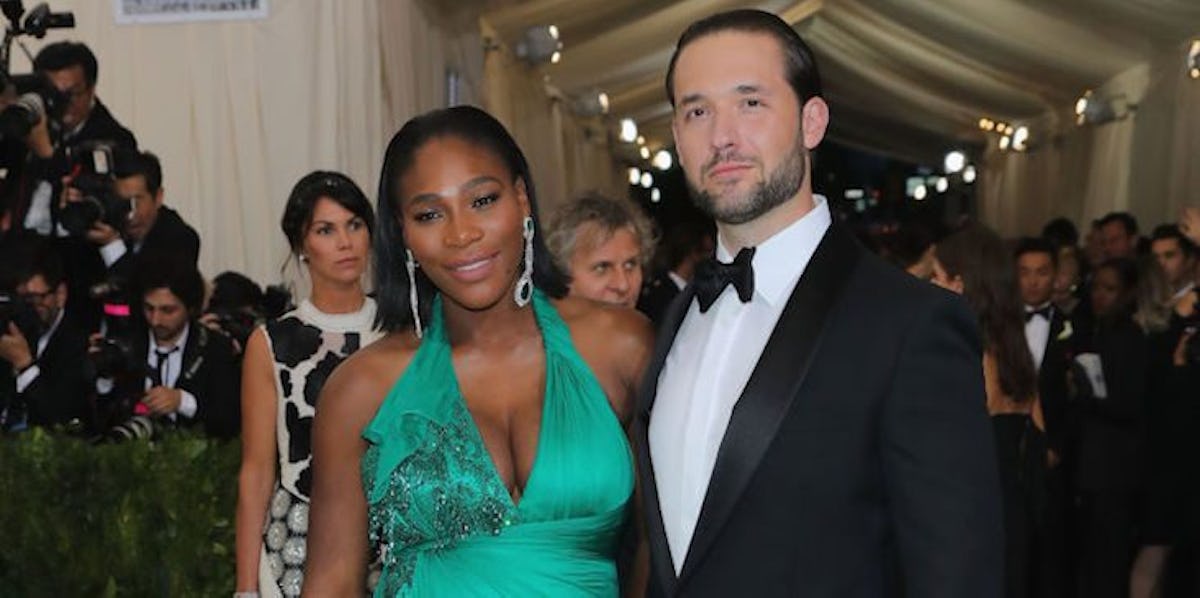 Serena Williams Had Her Baby And Twitter Can't Even Deal With It
Neilson Barnard/Getty Images
That fated day has finally come, as it is reported that Serena Williams gave birth on Friday, Sept. 1, according to Us Weekly. With a pregnancy that's been marked by social media, of course tweets about Williams' baby have been blowing up. It's clear that the world is happy for her, along with Alexis Ohanian, on this glorious day.
Williams gave birth to a baby girl, according to New York Daily News, a Virgo coming in at 6 pounds, 13 ounces.
"Mom and baby doing well," tweeted WPBF-25 news producer Chris Shepherd.
On Friday morning, it was initially reported that Williams was at St. Mary's Medical Center in West Palm Beach, Florida, CBS Miami confirmed. According to local news' reports, Williams checked into the hospital on Wednesday, Aug. 30, and was induced on Thursday. She went into labor on Friday, and by Friday afternoon, the good news arrived.
Williams' pregnancy was announced in the funniest way possible. For someone so prone to perfection, Williams slipped up. She accidentally sent a Snapchat to her public story that had her in a yellow swimsuit with the caption "20 weeks." She deleted the Snap from her story, but screenshots last forever. Soon after, Williams confirmed that she was, in fact, pregnant with Ohanian's child. She and Ohanian, co-founder of Reddit, announced their engagement back in December 2016.
Once Williams accidentally announced her pregnancy -- and that she was 20 weeks along -- fans quickly did the math and realized that she was actually pregnant when she won the Australian Open. As if you needed another reason to worship the queen. The pregnancy was a surprise, as she detailed in an interview with Vanity Fair, and at first, she said, her "heart dropped" thinking about the tennis plans she had for 2017, which included the Australian Open and "winning Wimbledon."
Williams had to settle for just the Australian Open. But in the meantime, she grew a goddamn human. Like the true champion that she is, Williams went into labor during Labor Day weekend. And Labor Day weekend has a special meaning for tennis players: It's the U.S. Open.
When she officially announced her pregnancy in April, a spokesperson said Williams planned to return to the court in 2018, and if you follow her on Snapchat you know she's still working at her career.
Everyone from adoring fans to brands to former President Barack Obama's senior advisor  -- and even "Sorry" co-star Beyoncé -- congratulated Williams on the baby.
And, yes, the news came out just as Venus Williams was stepping onto the court for the U.S. Open.
From the bottom of my heart, Serena, congratulations to you and Alexis. We at Elite Daily wish you all the greatest joy and health for you and your GOAT family. And please get some rest before jumping back onto the court!