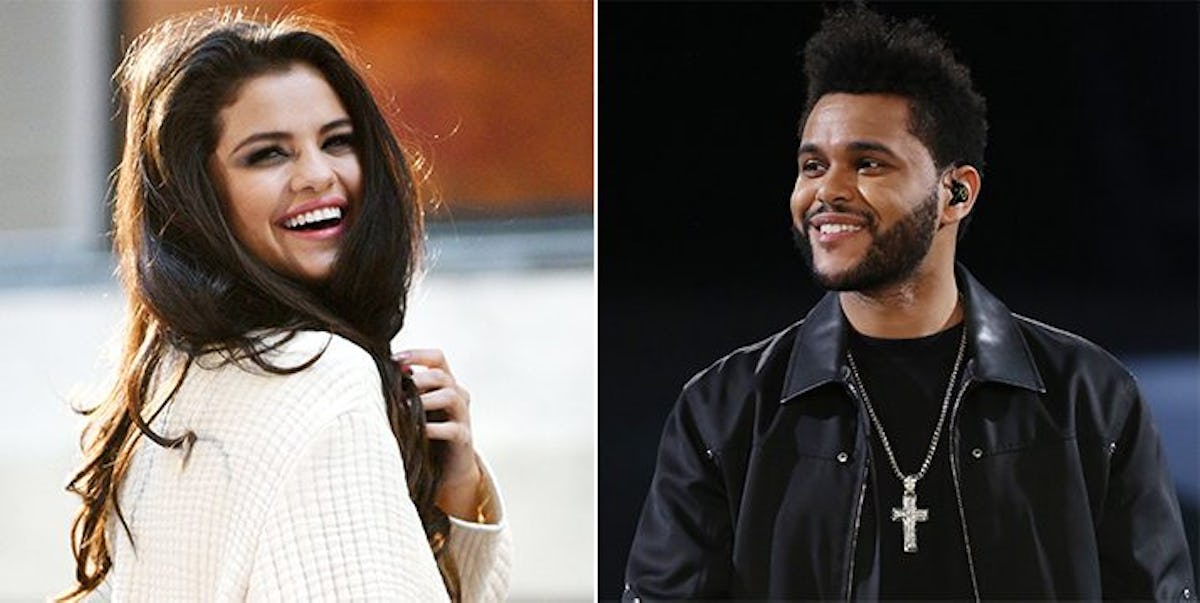 Selena Gomez And The Weeknd Look So In Love In New Pics Together
REX/Shuttersttock
SELENA GOMEZ AND THE WEEKND ARE SO IN LOVE, I CAN'T EVEN TAKE IT.
On Wednesday night, Hollywood's new favorite couple went on a date night with a group of their friends.
French Montana and Jaden Smith were there, but nobody cares about them (no offense, boys).
I know what we're all here for: pics and videos of Selena and The Weeknd sucking face.
WELL, unfortunately there isn't much tongue action going on this time, but there ARE photos of the couple hanging out, holding hands and having a blast together.
YES, I DID SAY HOLDING HANDS. HERE'S THE PROOF!!!!
Take a look at those interlocking fingers, people!!!! Selena Gomez and The Weeknd are basically making babies with their hands.
That night, the couple hit up Dave & Buster's to play video games, so yes, they are the most adorable BF and GF in the world.
Insiders told E! News Selena Gomez and The Weeknd looked "smitten" while leaving the arcade around 3 am.
The two left hand-in-hand and headed home together. *wink wink*
Shout out to the paps for capturing these high-quality photos. You're the real MVP!!!!!
A source explained the situation to E! News. The onlooker shared,
Selena looked so happy and Abel was very chill, very relaxed... They held hands as they left and it was very warm, you can tell they are really enjoying each other's company. [Selena] seems very at ease with him and you can still see the stars in her eyes. They are clearly smitten!
HOLY CRAP, THEY ARE GETTING MARRIED!
Look at Selena laughing in the pic below. SHE IS SO HAPPY. SHE IS SO IN LOVE.
Sorry, Bella Hadid. This all probably doesn't sit well with you.
Ever since photos of Selena and The Weeknd kissing went viral on social media, Bella has made it clear she is not happy with their new relationship.
The model unfollowed Selena on Instagram and posted a picture of her giving the middle finger to the cameras.
Yikes! Hang in there, Bella. We're here for you... and so is this guy:
Citations: Selena Gomez And The Weeknd Look 'Smitten' (E Online)