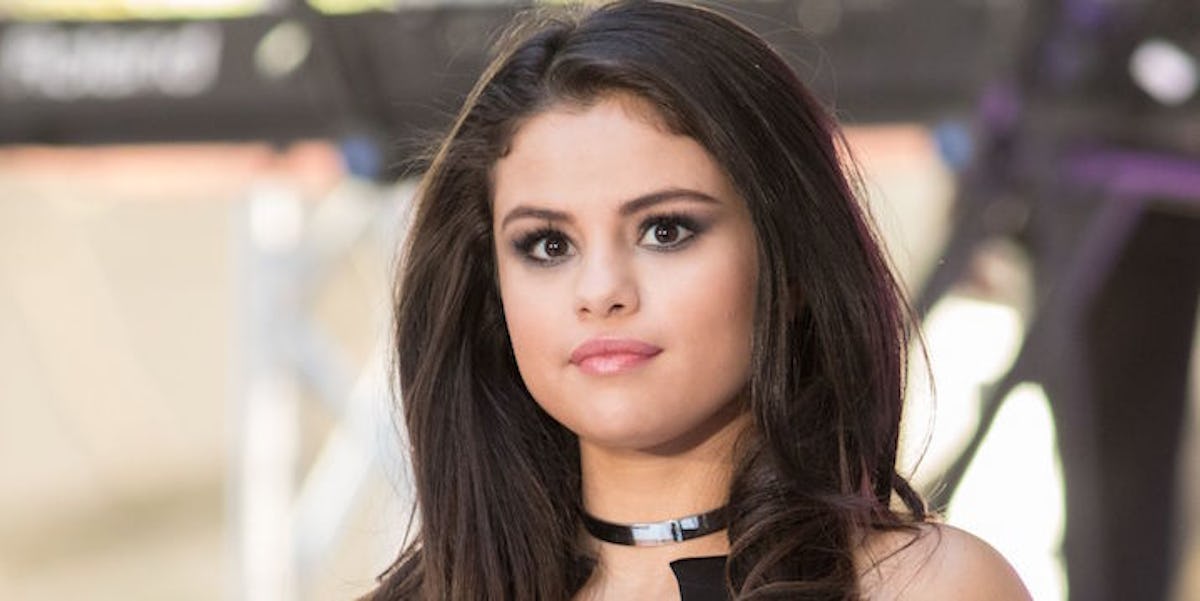 Selena Gomez Doesn't Have The Password To Her Own Instagram Account
REX/Shutterstock
It turns out Selena Gomez, the single most followed person on Instagram, isn't as in control of her account as you might've thought.
The 24-year-old singer has 113 million followers on the popular photo-sharing platform, but all of that Insta-fame could be preventing her from wanting to use her own account.
In a new interview with Vogue, Selena Gomez opens up about being the most followed person on Instagram.
The star revealed,
As soon as I became the most followed person on Instagram, I sort of freaked out.
At one point, Selena said she was so addicted to Instagram it practically dictated her life.
She told reporters she would check her account constantly from the moment she opened her eyes in the morning to the moment she went to bed at night.
Hmm, that sounds familiar -- doesn't it, my fellow social media addicts?!
Despite her past obsession with Instagram, the "It Ain't Me" singer eventually fell out of love with the app after she began "seeing things" she "didn't want to see."
Gomez explained,
I was seeing things I didn't want to see, like it was putting things in my head that I didn't want to care about. I always end up feeling like shit when I look at Instagram.
Yeah, that also sounds pretty familiar. Honestly, that's probably one of the main reason I don't use Instagram. I definitely love my friends and family, but most of the time, I just don't care for a barrage of random selfies!
On top of that, there's just a whole lot of meaningless oversharing on social media in general. Enough's enough!
Apparently, the 24-year-old singer feels the same way. With 113 million followers, I would too. These days, Selena Gomez doesn't even have the password to her own Instagram account.
I think it's safe to say, she's totally over it!
On that note, we now know exactly how many followers you need to have in order to really not give a fuck anymore.
For more details on Selena's emotional interview with Vogue, check this out.
Citations: Even Selena Gomez feels like sh*t when she looks at Instagram (Mashable)