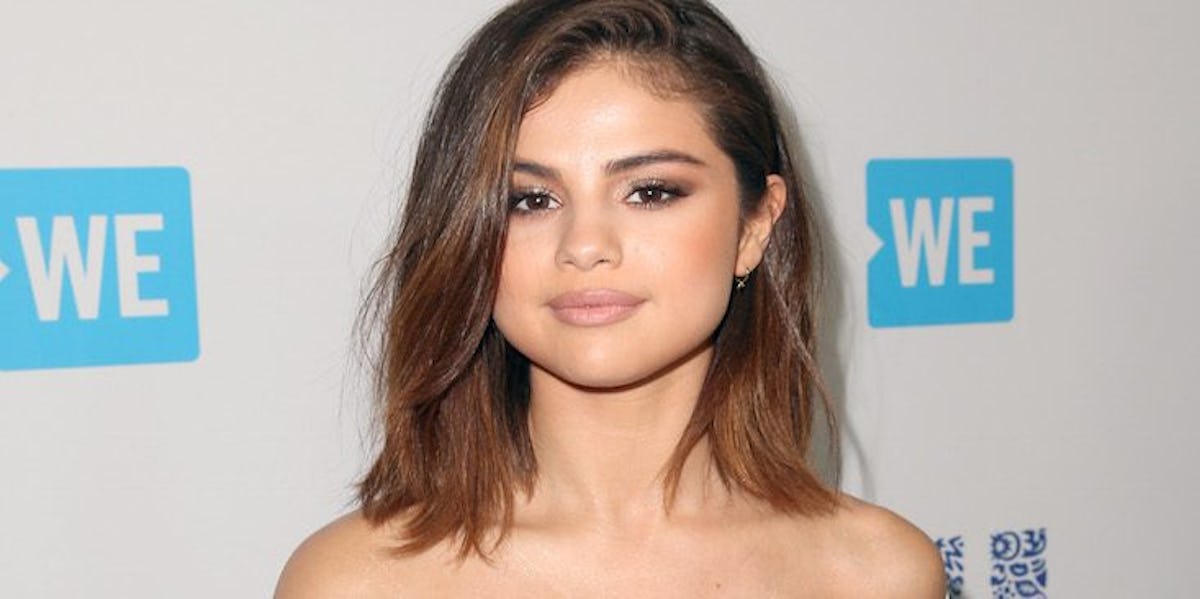 Selena Gomez Opens Up About Being Vulnerable With Her Fans In Emotional Interview
Jesse Grant/Getty Images for WE
Selena Gomez is seriously doing everything right, but it's not always easy when you're living in the spotlight. Everyone makes mistakes, but when you're famous, any slip-ups are examined under a microscope. In Selena Gomez's interview with Time, she talks more about how important it is to own those mistakes and be transparent for her fans.
If you love the actress and singer already, get ready to love her even more for her honest responses during this emotional interview. Gomez is keeping it real and it sounds like she has no plans to stop doing that.
Gomez graces the cover of Time magazine's "Firsts" issue and, as always, looks like a flawless queen. Why is she celebrating a "first"? Well, Gomez is the first person to reach 100 million Instagram followers. That's no small accomplishment.
Gomez opened up about living in an age of social media and admitting that, well, it's not easy. She told Time:
"I think it's really hard to be a kid now, especially with social media. I can't imagine what it would be like to grow up with that. It's already difficult to get up every day and just feel good about yourself without seeing the highlights of everyone else's life."
Truer words have never been spoken.
She continued, explaining why it's important to her to be open with her fans: "That's why I like being vulnerable with my fans on social media. I like that they've seen my mistakes. I try to use that as a way to connect with them."
Slay. All. Day.
Gomez added, "I hope that they know that strength doesn't mean that you have to put on a facade. Strength is being vulnerable."
The singer and actress further credited her mom with providing stability when she was a child actress, noting that "she had the ability to make me feel like I was still capable of doing anything I wanted," explaining:
"When I started working as a child, my mom was the person in my life who helped guide me. I understood that acting was a job, that I would have fun, that I would enjoy it and that if I didn't enjoy it anymore, that I should stop doing it. I also had school to do. That's the base of how I grew up. There were moments when I had to be like an adult, but when I was on set, I still felt like a kid."
So what's a social media queen do when she lands a Time magazine cover? Obviously, Gomez hopped on social media to share the excitement (Because honestly, Time magazine? That's impressive.), tweeting: "make a change, it inspires me to want to do so much more. Not really sure how I got so lucky @time but thank you for highlighting the power."
Gomez also shared the cover pic on Instagram, writing this inspiring message:
"Sometimes it's incredibly difficult to wake up every day knowing there is so much going on in the world. At times I feel selfish, I ask why, I ask how can this change? Will it actually ever change? I try to contribute my heart before anything because it can be so easy to lose the desire to have hope when sometimes all I want to be is angry. When I read about the beautiful women who wake up consciously every day to make a change, it inspires me to want to do so much more. Not really sure how I got so lucky @time but thank you for highlighting the power of what we can and will always strive to be. I believe in the goodness in the land of the living. I hope this is just the beginning of more change."