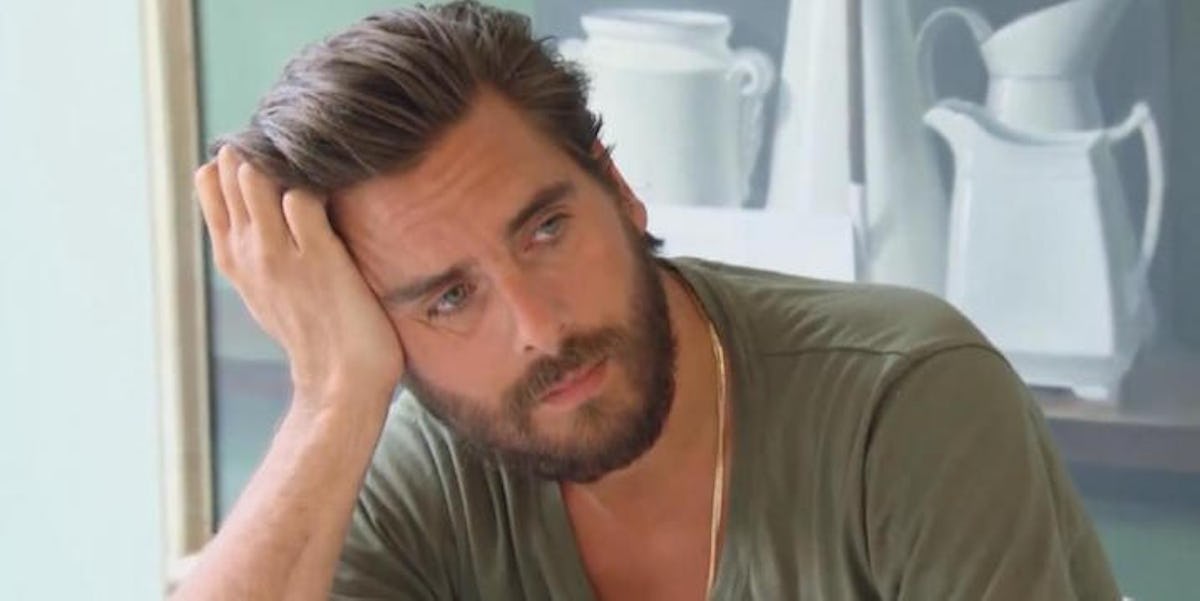 Scott Disick Opens Up About Bella Thorne, Kourtney K & "Gargantuan Appetite" For Sex
E!
If there is one person on this planet who truly seems unable to help himself (when it comes to sex, booze, money, the usual) it's Lord Disick.
On Saturday, July 22, E! News talked with Scott Disick about his sex life, relationship with ex Kourtney Kardashian, and those dating rumors with Bella Thorne.
They caught up with Disick at LIQUID day club at the Aria Hotel and Resort in Las Vegas – obviously – where the 34-year-old reality TV star got very candid about... well... everything.
In a recent KUWTK episode, Disick emphatically exclaims he is a "sex addict," which might explain the slew of young, hot women Disick has been linked to this summer.
Specifically, he has been out and about with 19-year-old actress, Bella Thorne. A lot. Like, more than once.
Regarding their relationship, Disick told E! News, "We have nothing to do with each other romantically."
Mmhmm. Right.
Regarding the publicity he got for saying he's a sex addict on the show, Disick did a little backtracking. He said,
I would say I think it's a little rude that everybody keeps addressing me as a sex addict. I just like sex, but I'm not a sex addict. I said that in a humorous, joking fashion on the show and now I'm getting billed as one, and it's not the case. I do like sex, but I am not an addict.
He further clarified he has a "gargantuan appetite" for sex, but that doesn't make him an addict.
I don't know. Kind of feels like we are splitting hairs here, Scott. Gargantuan is a pretty big word. (THANK YOU, I'LL BE HERE ALL NIGHT!)
Still, Disick maintains the number one focus in his life is co-parenting his three children with ex, Kourtney Kardashian.
He said,
We love spending time together and with the kids. That's never been a question. I feel like sometimes the outside perspective thinks that maybe we are not on good terms, but we are. We stay strong for our three children, and that's pretty much all we can do.
Well, that sounds... reasonable.
Happy sexing, Scott!