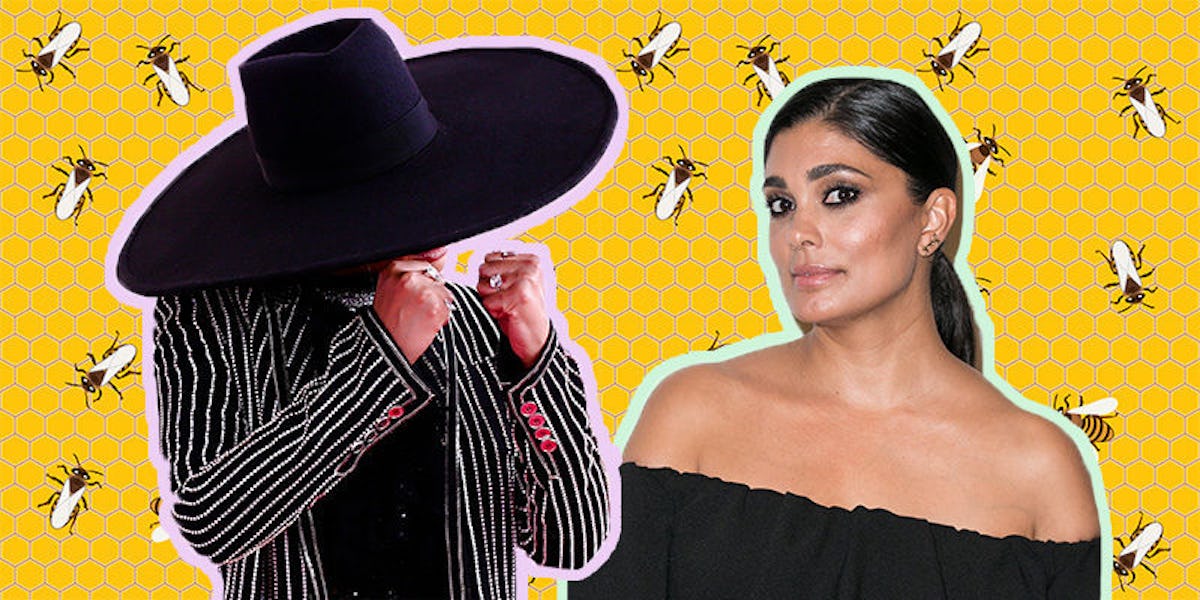 Rachel Roy Is Going After Beyoncé's Beyhive For An Insane Reason
REX/Shutterstock
Insane, overblown, unconscionable bullying aside, Beyoncé's fans are, like, kind of tech geniuses.
The LAPD believes Rachel Roy, the OG Becky With The Good Hair, was hacked by members of the Beyhive following an Instagram post in which the designer referenced the "Sorry" lyric, TMZ reports.
The same weekend Bey released "Lemonade" and our lives were changed forever, Roy posted a pic on Insta featuring herself and the caption "Good hair don't care."
Members of the Beyhive assumed the caption was Rach copping to being Jay Z's mistress, and the rabid fans have very well exacted some vigilante cyber justice.
Documents obtained by the gossip site mention calls made by the 42-year-old to police, claiming her Gmail and iCloud had been hacked and her cell number had been changed without her consent.
Until now, it seemed as though the hive's retribution ceased at attacking Roy's teenage daughter online, but when these fans decide to ruin a life they take that oath SRSLY.
Damn, hive. I mean, this is all very impressive, sure, but next time, let's follow in King Bey's footsteps and turn our anger into art instead of breaking the law.
Citations: BEYONCE LAPD TARGET BEYHIVERS For Alleged 'Becky' Hack (TMZ)