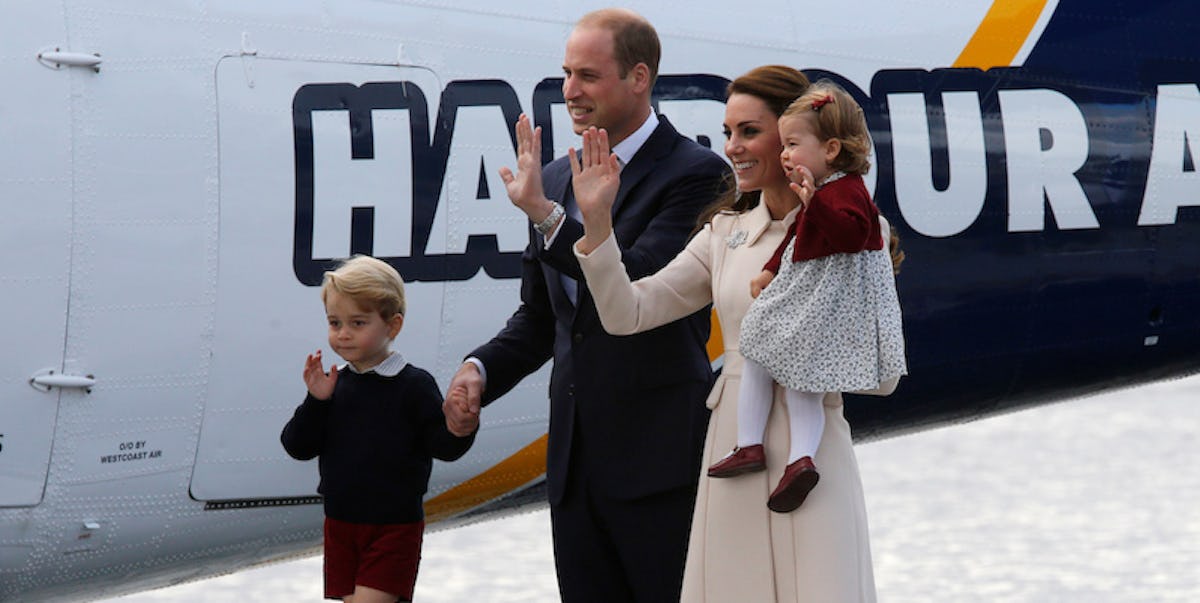 Prince George Saying Goodbye To Canada Is All Of Us Leaving Disney World
REUTERS
Prince George: ruler of royal sass and sad goodbye faces.
The little guy's had quite an adventure with his parents in Canada, so it's no surprise he looked super upset to leave the country.
He boarded the jet home with the Duke and Duchess of Cambridge when he pulled this adorable pressed-up-against-the-window expression of sorrow.
Prince George came, saw and conquered Canada.
He may only be small, but the dollop of sass he dropped on Prime Minister Justin Trudeau was of epic proportions.
When Trudeau tried to greet the tiny royal with a high five last Saturday, he was shut down.
Here's the snub from a different angle:
OOOOOOOOOW. WHATCHU GON' DO?!
The prime minister goes for a low five AND a high five and was denied both times.
Then, to add insult to injury, his handshake attempt was also rejected.
It's got to be a huge bruise to the ego and a reminder if you greet Prince George, you be sure to come correct. Not just anyone is allowed to touch those royal digits, you know?
The praise was instant and joyous:
Also, can we talk about PG's getup? He's probably the only person on the planet who has the power to bring back knee-high socks for men. It's a strong look — maybe too strong.
It's proper old-school Victorian, and I don't know how to feel about it.
Don't be so surprised to see Prince George indulging in attitude. He comes from a long line of sass. Just look at the queen!
Remember when she corrected Prince William earlier this year?
They were on Buckingham Palace balcony as part of the queen's 90th birthday celebrations, when her grandson bent down to play with his kid.
But he was scolded by Queen Elizabeth, who tapped him on the shoulder and gestured for him to stand up and present himself to the nation. No one makes a fool outta the queen, especially on her big day.