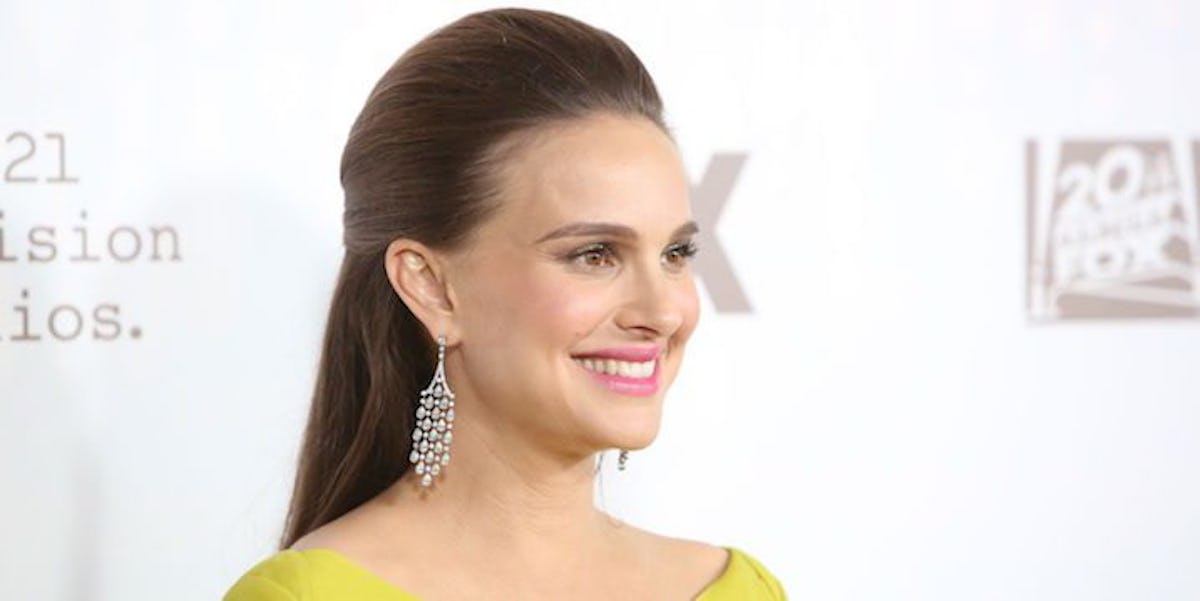 Pregnant Natalie Portman Looks Better Naked Than You Do On A Normal Day
REX/Shutterstock
Is anyone surprised Natalie Portman looks like a literal angel who fell from heaven even when she is very, very pregnant?
No, not really, but it's still pretty damn unfair.
The 35-year-old "Jackie" actress, who is expecting her second child with her husband Benjamin Millepied, just showed off her prominent baby bump in a Vanity Fair photoshoot — and she looks amazing.
The shoot was part of Vanity Fair's Hollywood issue, featuring then and now Oscar-nominated actresses like Emma Stone, Lupita Nyong'o and more. All were photographed by the world-famous Annie Leibovitz.
But let's get back to how crazy perfect Natalie looks, wearing nothing but a sheet, despite literally growing a human being in her uterus at the moment.
Glowing skin, perfect hair, slim shoulders — the works. WTF is this witchcraft?
Basically the only indication that she even IS pregnant is the baby bump — which, of course, is like the world's most perfectly round baby bump, too.
Most pregnant women stick with sweats, but Natalie Portman rocked a freakin' BALL GOWN.
No shade to normal pregnant people, the miracle of birth is always beautiful, blah blah blah... but usually, pregnancy is not this angelic-looking.
BTW, Natalie looked radiant on the Golden Globes red carpet, too.
Here's the thing: Natalie Portman is REALLY REALLY pregnant. I don't know for sure, but I'd guess she will give birth in a matter of weeks.
Natalie's baby bump was already showing at the beginning of September when it first came out she was pregnant.
That looks at least four months pregnant to me, and that was almost five months ago!
So I think we can be expecting little (insert very French baby name here) any day now!
This is also Natalie's second pregnancy. (Aren't second pregnancy suppose to look worse or something?)
Back in 2011, she gave birth to her first son with French choreographer Benjamin Millepied, the now five-year-old Aleph.
Here's how she looked the first time she was pregnant.
Cool, so just always perfect then. Got it.
Citations: Natalie Portman Shows Off Her Bare Baby Belly for the Vanity Fair Hollywood Issue (People), The 2017 Vanity Fair Hollywood Issue Cover Is Here (Vanity Fair)