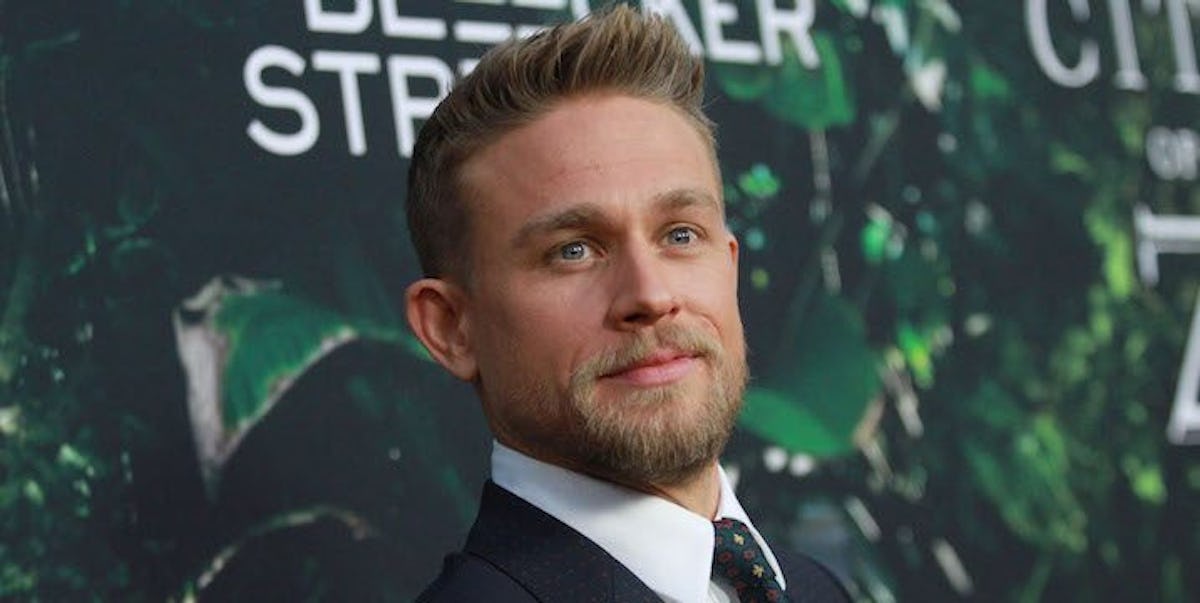 15 Sexy Photos Of Charlie Hunnam That Prove He's A God Among Mortals
REX/Shutterstock
If I need any reassurance of my homosexuality, all I need to do is gaze upon the beauty that is Charlie Hunnam.
Though the English actor first bared it all as a guest star on the British series "Queer as Folk," it was his rugged, motorcycle-riding role as Jax Teller on "Sons of Anarchy" that inspired my unhealthy obsession.
I'm not sure what it is about him to be quite honest.
Maybe it's the smolder he gives with those hazel eyes. It could be his natural charisma, both on-screen and off. Perhaps it's his recent admission that he has a "major" crush on "King Arthur: Legend of the Sword" co-star, David Beckham. (Because, like, who doesn't?)
Or maybe it's just his ass...
...yeah, it's definitely his ass.
In honor of Hunnam turning the big 3-7 today, here are 15 examples supporting my belief that he is a full-blown God amongst men.
Prepare to be convinced, if you aren't already:
No other man looks this good in a plain, white tee.
Even at 24, I'd still do so many inappropriate things to him.
Is there room for one more in that bed?
I've always liked a man who knows how to ride.
So... how do one's biceps actually get to be that size?
He is naked, he is wet, and I am shook.
Move over, Aaron Samuels. Here's another guy who looks sexy with his hair pushed back.
I usually disapprove of cigarettes, but for him... I'll make an exception.
That smirk is the epitome of cuteness overload.
I would gladly give him another sword to play with.
I think I can see my own reflection in those abs.
A man in grey sweatpants: the true way to my heart.
I wonder if that towel's up for auction.
Blue is clearly his color.
Have you seen a more perfect human?
Thank God for the upcoming release of the new "King Arthur" movie (May 20, 2017).
I may never get the chance to meet Charlie Hunnam, but at least I can have him be my knight in shining armor vicariously through film.
I'll take what I can get.