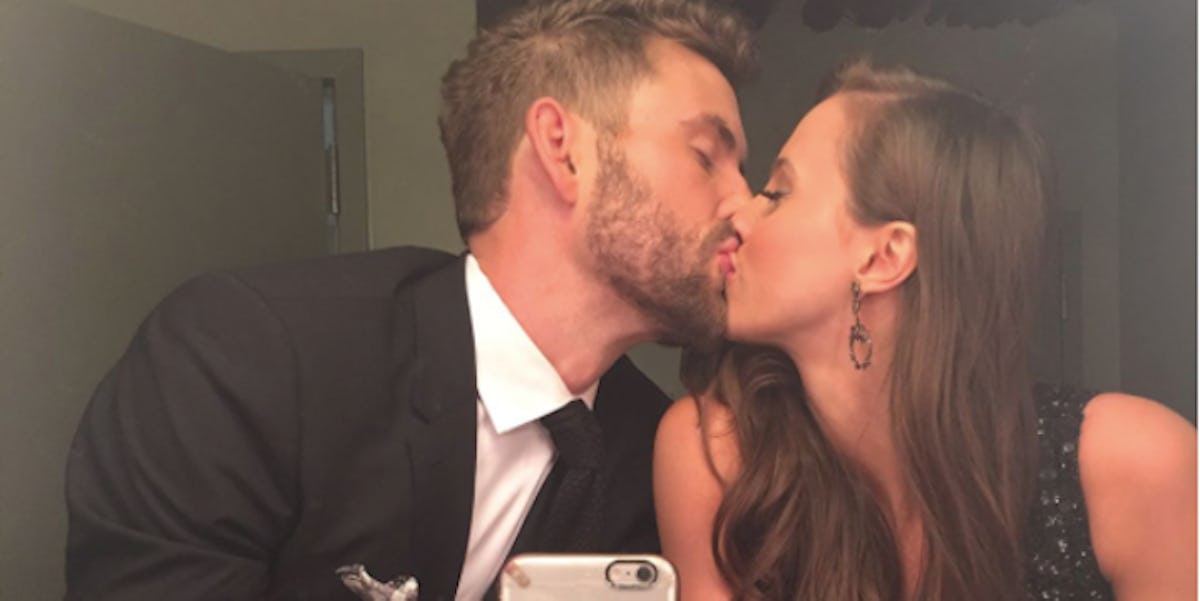 This Video Of Nick Viall Making Out With Vanessa On 'DWTS' Will Make You Cringe
Instagram
"The Bachelor" may be over, but Nick Viall's cringeworthy seduction antics have just reached their peak.
A behind-the-scenes video of Nick practicing his dance for Monday night's "Dancing with the Stars" quickly takes a turn into softcore porn as he starts intensely sucking face with his "Bachelor" winner Vanessa Grimaldi.
The clip shows Nick practicing a steamy rhumba shirtless with his partner Peta Murgatroyd set to Ed Sheeran's "Shape of You."
At the end of the song, Nick lays Peta on the ground and pirouettes his way over to Vanessa, who's watching the rehearsal from the sidelines.
He picks her up and they begin to passionately make out for several seconds. It appears as though this ending kiss will actually be a part of Nick's performance, but even after the choreographer signifies the dance has ended, Nick and Vanessa continue to make out and he even goes down to the floor with her before laughing and walking away.
I guess this is another instance of Nick and Vanessa trying to convince us that they're like... actually in love? But it comes off just as creepy and fake as the rest of their relationship, TBH.
Sorry this is sounding a bit harsh, but I've seen both seasons of "UnREAL" and I find it impossible to buy anything about "love" coming from "The Bachelor" is real after that.
But hey, I guess adding that dose of "Bachelor" romance into his performance is a pretty smart move, considering the shared fanbase between the two ABC reality shows, and the fact that their relationship is still fresh on everyone's mind since Nick only just proposed to Vanessa a month ago.
Nick's been in the middle of the pack so far on "Dancing with the Stars" — never getting the highest marks but also never getting the lowest — so he's probably hoping throwing in this Vanessa kiss will allow him to finally stand out.
Let's just hope he can keep the lip lock shorter on the actual show than he did in the rehearsal.
Citations: NICK VIALL & VANESSA GRIMALDI SERIOUS FACE SUCKING SESH Interrupts 'DWTS' Rehearsal (TMZ)