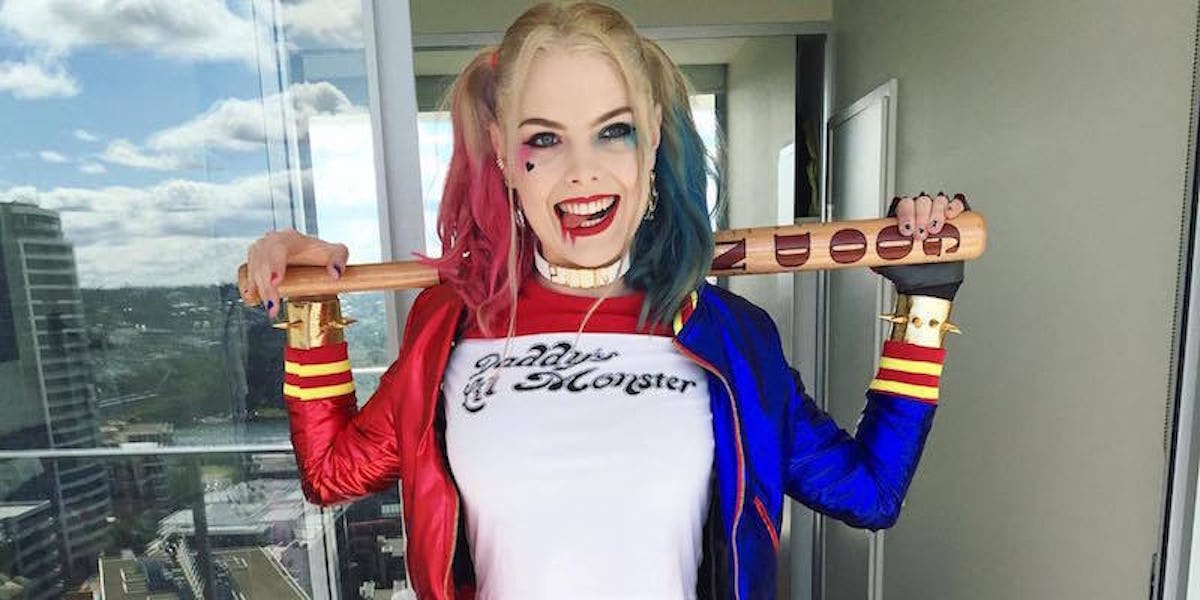 This Woman Is Literally Margot Robbie And Harley Quinn's Doppelgänger
Instagram
Prepare to be mind-blown, people.
There's a talented cosplayer out there who looks A LOT like DC Comics' Harley Quinn, the fictional supervillain actress Margot Robbie plays in "Suicide Squad."
Only, she doesn't just look like Harley Quinn, she also looks like a mirror image of Margot Robbie herself.
No, I'm not pulling your leg. A Margot Robbie lookalike actually exists, and she really, really enjoys playing the role of The Joker's completely insane girlfriend.
Meet Laura, a 21-year-old cosplayer from Australia known for dressing up to look exactly like Harley Quinn.
Not only does she look like Harley Quinn, be she looks a lot like Margot Robbie, too. Creepy yet cool, isn't it?!
The Internet just can't get enough of her.
Hell, I might have to go watch "Suicide Squad" again while simultaneously stalking her Instagram account.
Stunning, isn't she?
So, where exactly does Laura find the inspiration to completely nail her Harley Quinn get-up?
The 21-year-old Australian cosplayer told BuzzFeed that she has been a fan of the DC Comics supervillain since her high school days.
After seeing the most recent release of "Suicide Squad" starring Margot Robbie, Laura couldn't help but reignite her "inner fangirl" and blow the roof off of the Internet in the process.
During the interview, Laura also revealed,
I am just so thrilled I can bring smiles by dressing up and having fun. I don't think I ever want to stop cosplaying Harley… I am also looking at doing my own take on Harley somewhere in the future.
Alright, we know this woman can recreate Harley Quinn perfectly -- but how does she feel about the Margot Robbie comparisons?!
According to the interview, Laura says "a few friends here and there" have told her how much she looks like the 26-year-old actress.
Can you tell the difference? Here's a photo of Margot Robbie...
Here's a photo of Laura without makeup.
Here's Margot Robbie in "Suicide Squad" as Harley Quinn...
And here's Laura as Harley Quinn.
I think I'm in love.
Citations: This Harley Quinn Cosplayer Looks So Much Like Margot Robbie That You Can't Even Tell Them Apart, I Shit You Not (BroBible)