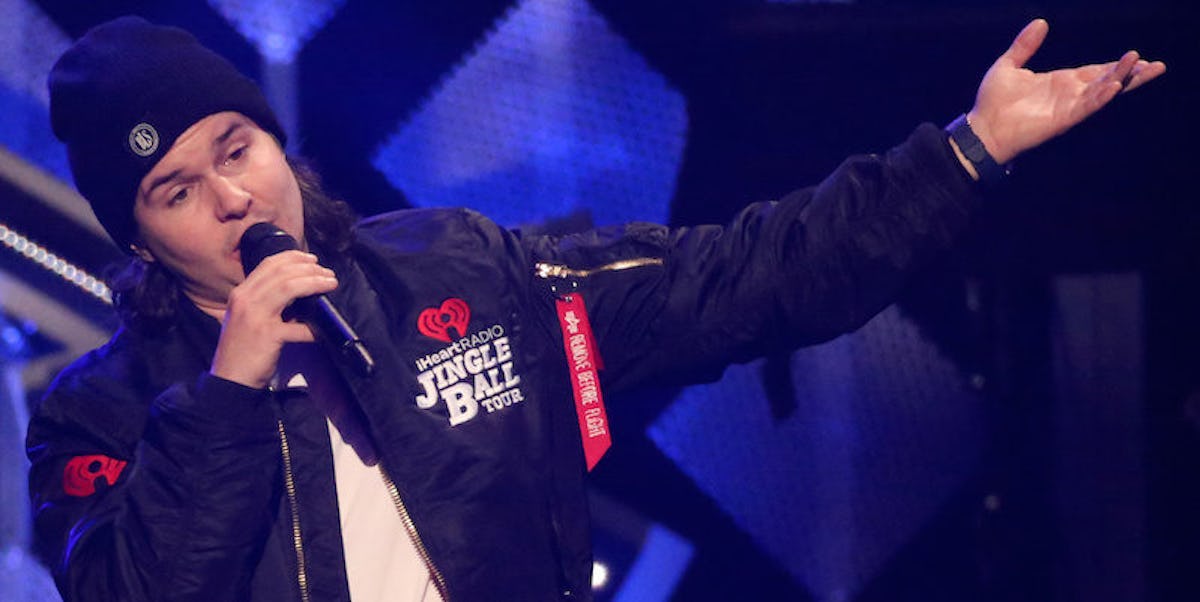 Lukas Graham Says Fame Isn't Important, It's Just 'Some Bullsh*t Pedestal'
Reuters
This year may be revered as the ultimate garbage fire hell storm for many of us, but the members of Lukas Graham's lives changed drastically for the better in 2016.
The Danish pop band, which consists of lead vocalist Lukas Forchhammer, drummer Mark Falgren, basist Magnus Larsson and keyboardist Morten Ristorp, released the hit "7 Years" this year, and the song earned three Grammy nominations for Song of the Year, Record of the Year and Best Pop Duo/Group Performance.
However, the Grammy nominations and overnight success haven't changed the group's wholesome, Danish boy-next-door aesthetic.
Lukas Graham performed at this year's Jingle Ball and Elite Daily had the chance to speak with the band members before their Madison Square Garden performance.
When asked about the perks and tribulations of his newfound fame, 28-year-old lead singer Lukas Forchhammer responded in the most earnest, genuine way I have ever heard. He said,
We like playing music. We like writing music, we like performing. For us, it's all about music, not the fame. I mean, we're not better people than everyone else — why should we be famous and looked up to and put on some bullshit pedestal up there? You should be looking up to parents and doctors and teachers and people who are saving the world. The only thing we're doing is providing entertainment and pastime. 
In case you're not sure how to react to the world's purest sentiment, here are a series of appropriate reactions to Lukas Graham's hot-take on fame.
Lukas Forchhammer, who better call his Grammys his "Grahammys" if they win, also told Elite Daily what it was like finding out he was nominated for the prestigious music awards.
He said,
I was changing a diaper on my daughter and my girlfriend and the other guys came in and they were like, 'Dude you're nominated for three Grammys,' and I was like, 'Stop pulling my leg, I'm doing something here!' 
... because he wasn't already likable enough.
For more from Lukas Graham, tune in to watch the "iHeartRadio Jingle Ball Tour Presented by Capital One" on December 15 as an exclusive nationwide 90-minute broadcast special on The CW Network.