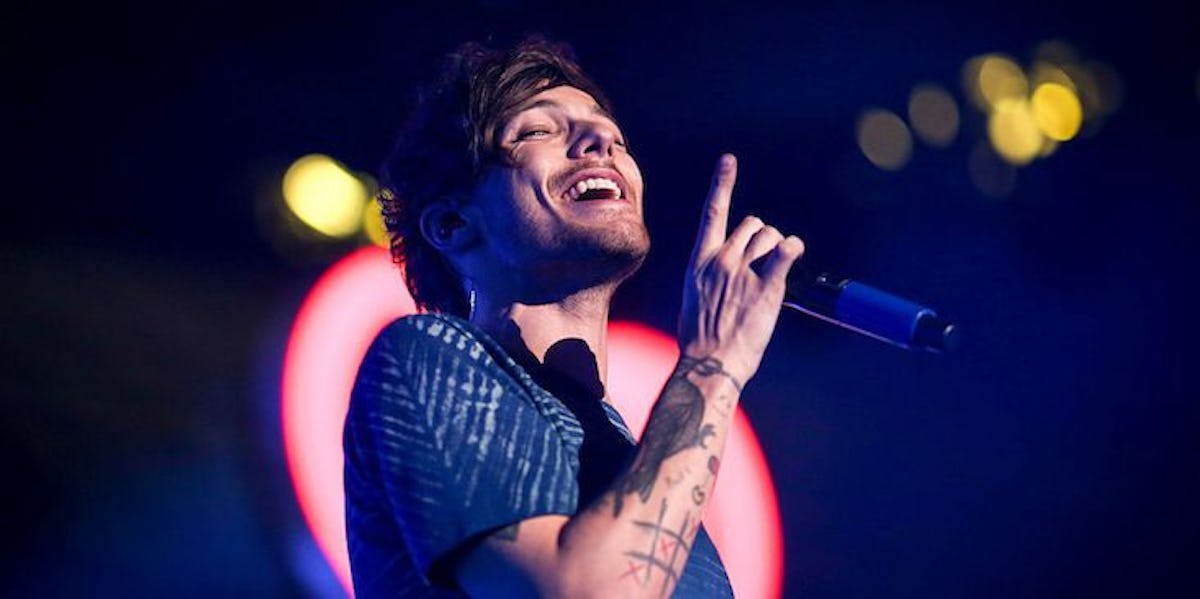 Louis Tomlinson Performed At The Teen Choice Awards But Bebe Rexha Stole The Show
Christopher Polk/Getty Images for iHeartMedia
One Direction? More like, a few directions, RIGHT?! (Ugh, sorry.) Louis Tomlinson's performance at the Teen Choice Awards reminded us of what has been proven time and time again – you can't contain talent to a boy band. Sunday night was Tomlinson's first solo awards show performance, and he seriously killed it, but his main-girl, Bebe Rexha, totally stole the show.
No stranger to the surfboard awards, Tomlinson has won numerous Teen Choice Awards with the ol' One Direction gang. Stepping up without the group tonight, he sang "Back To You" live with Rexha like a baby bird, but we have to be the most honest our eyes were on Bebe.
She opened up the performance rocking serious confidence, a skin-tight, red tracksuit, and her trademark platinum hair. Tomlinson also showed us once again he has just as many solo chops as his colleagues, Zayn Malik, Harry Styles, Liam Payne, and Niall Horan, who all have gone on to pursue solo endeavors.
In an exclusive interview with The Sun, Tomlinson opened up about some of the pain points about One Direction breaking up. He said,
...That process was kind of a little uncomfortable... You're asking guys who have grown up being best friends to make selfish decisions, which they should do, based on themselves. But it doesn't change the fact that it was difficult for me to accept at first.
Well. He seems to be doing just fine now.
In his TCAs performance, which you can watch below, Tomlinson looked comparatively paired down standing next to Bebe, and rocked a white T-shirt and blue tear-away basketball pants. What a real casual dude. 
But, let's be real, any opportunity I get to look at that chiseled jawline is an opportunity I will take.
Tomlinson also took home the surfboard for Choice Collaboration category for his song "Just Hold On" with Steve Aoki, and honestly it's like congratulations, Louis! You're killing it.