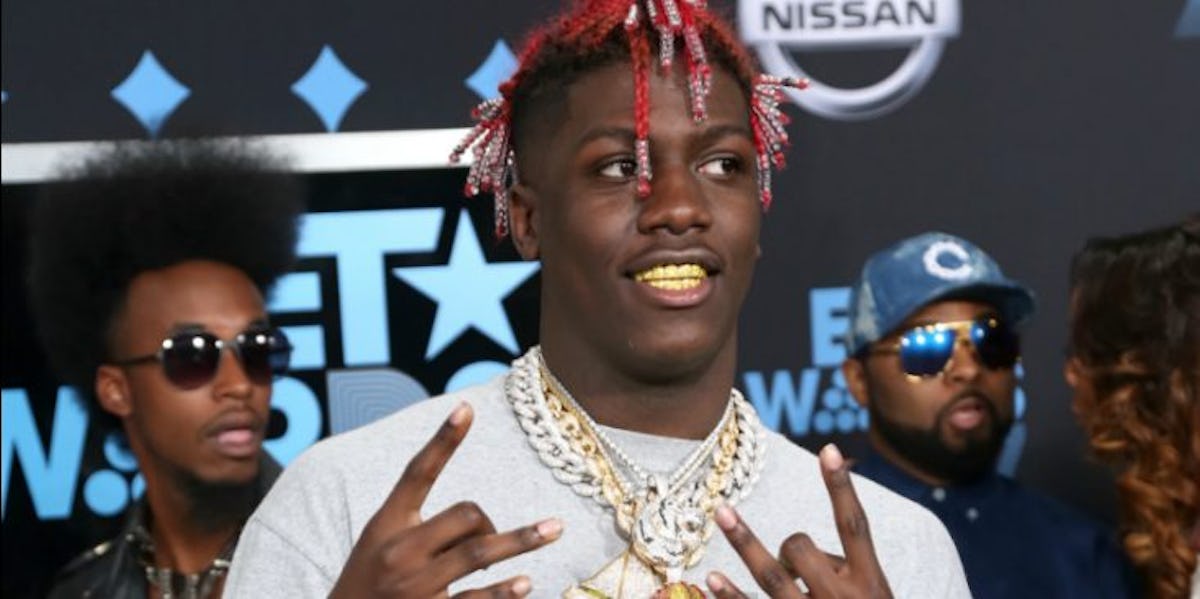 Lil Yachty's "Forever Young" Is Low-Key An Incredible Love Song
Maury Phillips/Getty Images
It feels like Lil Yachty rose to fame practically overnight. With countless endorsement deals, hot collaborations, and becoming a staple in the Teen Choice Awards, I would say he's here to stay. His songs are usually upbeat and brimming with positivity, but there's one song I found very surprising. His music is amazing, but Lil Yachty's "Forever Young" lyrics are low-key the most romantic thing I've ever heard.
But we could be together forever But we could be together forever and ever I wanna live life with you forever and ever Together Forever young Forever young We forever young
That's just the chorus... there's more. The whole song is about being young and in love — a perfect song for the summer.
Your love is like a high to me I love to go out my way to make sure you stay happy We forever young
Like, that's super sweet and thoughtful. Even the music video is romantic AF. It features Lil Yachty out with a girl at an amusement park. They go on rides and show light PDA — some good, clean fun.
Honestly, this my love ballad (not really a ballad) of 2017.
All night I've been watching you So tonight, you're leaving with me I've been waiting my whole life to give you it all It's on now, it's on now I'm talking the big fancy lights The star studded nights with me We forever young
Lil Yachty is known for always being himself. From his lyrics to the products he endorses, he never tries to be anything he's not. Last year, during an interview with the New York Times, he explained how he is more than a rapper — he's his own brand.
Rappers don't have endorsements because of their images. Endorsement money is huge. And I care about my character. I don't rap about drinking or smoking, ever, because I don't do it. I don't rap about anything I don't do.
So, I guess this means Lil Yachty does get super romantic with the ladies. Ayyy. If you're now obsessed and want more, you can catch Lil Yachty opening the Teen Choice Awards with KYLE and Rita Ora on August 13 at 8 p.m. ET. I'm not sure what they have planned yet, but it already sounds amazing.