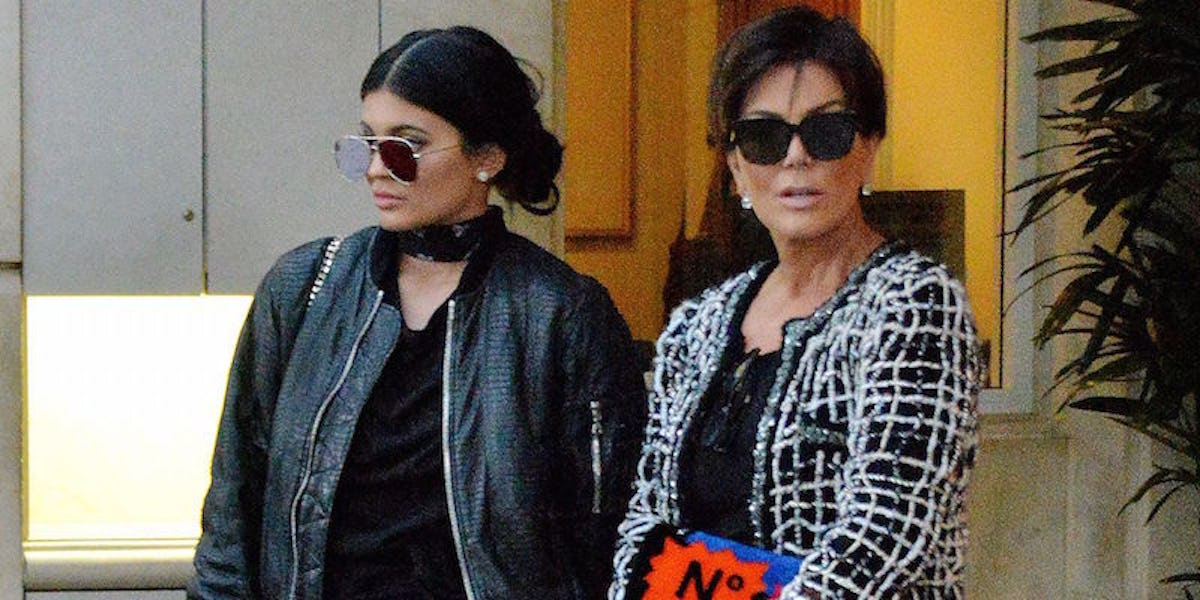 Kylie Jenner Says She Isn't Secretly In A Band, But Not Even Kris Believes Her
REX/Shutterstock
Dang, Kylie Jenner is really committing to this whole "secret band" shtick.
WE KNOW YOU'RE SECRETLY IN THE BAND, KY.
Denying a Taft-size bathtub overflowing with (purely circumstantial) evidence suggesting Kylie is, in fact, the lead singer of Terror Jr, the reality star told Snapchat followers she's not involved with the band.
The 19-year-old said,
Hey guys. Public announcement: I'm not the singer of Terror Jr or whatever. I love their music, but for those wondering it's not me guys. It's not me. So, yeah, I don't know if the band is trying to get a little attention or what's going on, but it's not me.
Um suuuuuure, Kylie. Pretending you're uncertain whether the band is even called Terror Jr "or whatever" isn't enough to divert the masses from our certainty you already unleashed your music debut on the world.
EVEN KRIS KNOWS.
Kylie's own momager questioned whether her youngest child is the voice behind songs like "3 Strikes," "Come First" and "Super Powers" that, in the grand tradition of feel-good pop music, all sort of sound the same.
Kylie said,
My mom just asked me if I was a part of this Terror Jr band and I'm like, 'Is this that serious?'
YOU KNOW IT'S SERIOUS, KYLIE. STOP JERKING US AROUND.
CONFIRMED: Kylie Jenner is indeed the singer of Terror Jr. Check out ASCAP's registered works pic.twitter.com/HJmB0CSTNt — Tyler Minear (@TylerMinear) November 7, 2016
Perhaps Kylie hopes by releasing content under the pseudonym "Lisa Terror" she can avoid her family's brand overshadowing her musical contributions, similar to sister Kendall's concerns early in her modeling career.
Unfortunately, we're onto her big time. Big time major. Holy tremendous big time major supreme.
Behold, for though she may look like a duck in an oil spill, this is the body of a hitmaker.
Come clean when you're ready, Ky.
Citations: Kylie Jenner Denies She's Terror Jr Singer — But Twitter Isn't Convinced (Us Weekly)