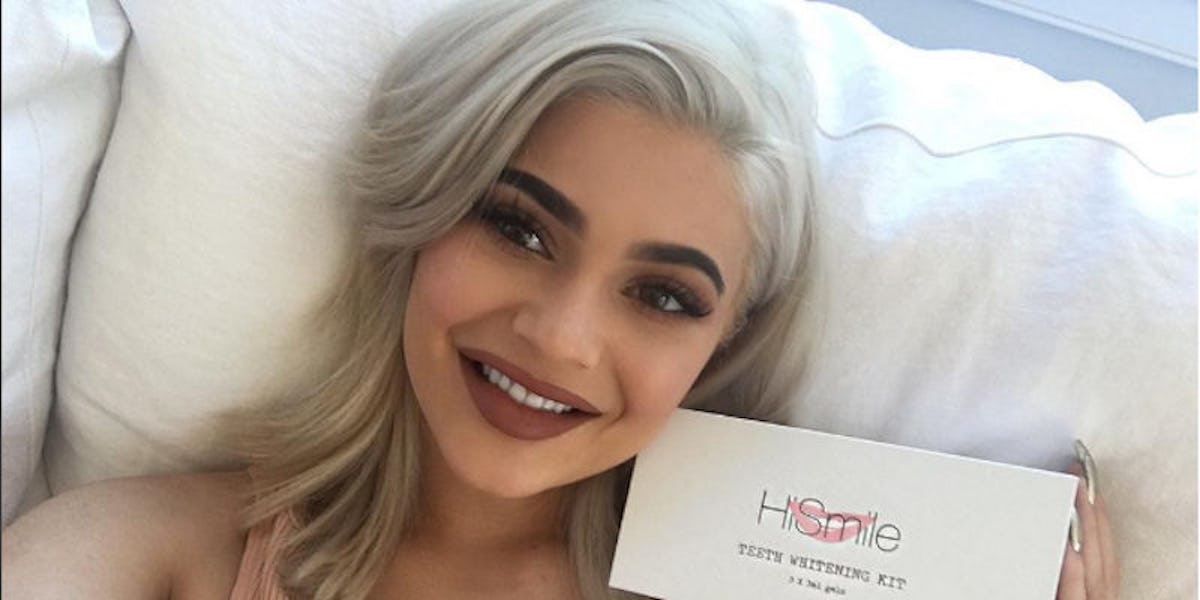 Kylie Jenner Received A Framed Image Of Her Perfect DNA As A Gift From Kris
Instagram
Is it just me, or do those genes look really, really good on Kylie Jenner?!
If someone gave me a framed picture of my DNA, I'd be like, "huh, cool.. so that's where I inherit my nose hair and anger issues during board games. Fun!"
But this is not the case for King Kylie who is literally genetically perfect in every way possible.
My personal score for her DNA? A 46 out of 46... you know, for each chromosome.
The "Keeping Up With The Kardashians" momager herself, Kris Jenner, stopped by Kylie's $4.5 million Hidden Hills home with an entrance that had more "yos" in it than a Yo Yo Ma concert (all recorded on Kylie's Snapchat of course).
Right? Didn't Kris say "you" a lot?
Now, what home is complete without a housewarming gift of DNA?!
No, I'm not talking about DNA in the "CSI"-sense (we all know that Kim is the one who loves forensic investigators). Kris gifted the 19-year-old model with Kylie's "DNA framed."
Of course, she told Kylie that "this is what you're made of." Seriously, this is actually a pretty cool gift now that I think about it.
You can take an up-close look at some of the 23 pairs of chromosomes in this snap below.
Now, whether or not it's ethical to clone Kylie based on this DNA image is up in the air.
Am I suggesting that we create a "Jurassic Park"-like resort where we can watch a herd of Kylies enjoy their natural habitat of a runway? No... not yet. Looking at you, Dr. Hammond.
But in all seriousness, well done, Kris. That is probably the coolest piece of artwork Kylie could have (that also might be owned my Hannibal Lecter, but still).
What's the next gift? Sonogram sculptures?
Citations: Kris Jenner Gave Daughter Kylie a Framed Image of Her DNA: 'This Is What You're Made Of' (Entertainment Tonight)