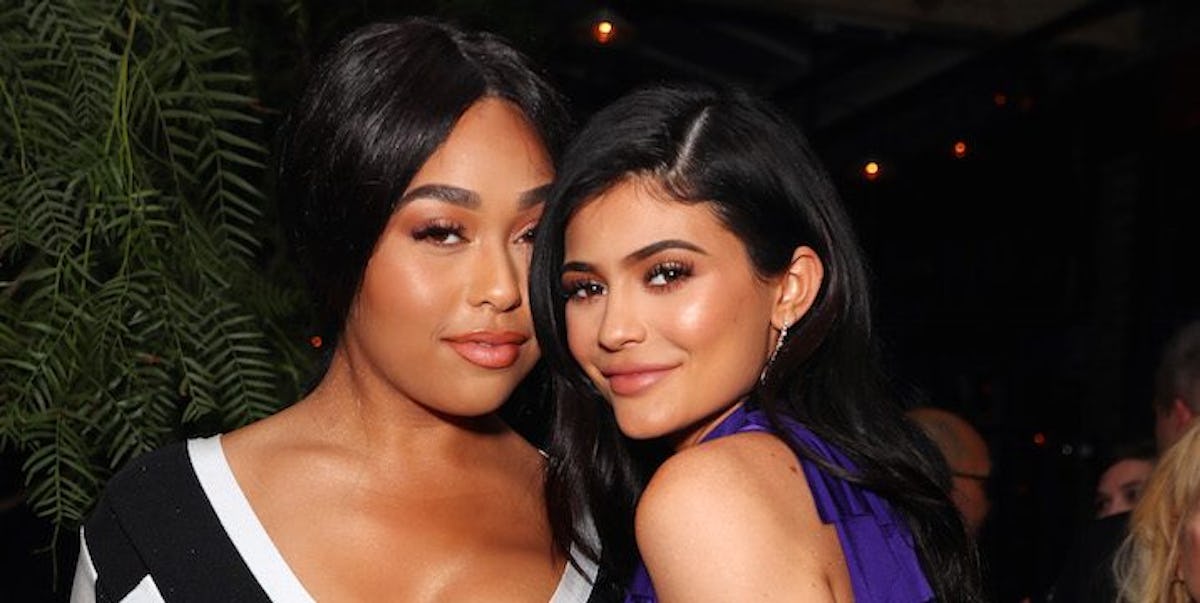 Kylie Jenner Gives Best Friend $10,000 For The Most Heartbreaking Reason
REX/Shutterstock
Kylie Jenner has her friend's back.
If you're familiar with Kylie or even just a casual viewer of her Snapchat, then you probably recognize her best friend Jordyn Woods.
Last week, Jordyn's father, John, died after being diagnosed with cancer just two weeks before.
A GoFundMe campaign was set up in his memory by his wife, Elizabeth, to help with medical costs and the price of John's memorial service.
In the campaign, she wrote,
This hit us from nowhere. We are emotionally, mentally and financially impacted and are still not aware of how this devastating loss will truly impact our family. As we begin to plan for John's services, we are still saddled with a portion of his medical expenses. We are grateful for all of the family and friends who came to the hospital, called, text and showed their love and support. He and I both were truly touched by all of you. His primary concern always was making sure that everyone else was OK.
She also said,
I am writing this and can't even believe that I am typing this. This is unbelievable and our souls and hearts are hurting. He is suppose to be out riding his Harley with the crew and enjoying his time off. He now is on the ride of his life and we will forever be grateful for him.
As of press time, the campaign has raised just over $18,000 out of the goal amount of $50,000. One major reason behind that is Kylie Jenner.
Amid the comments of people who donated $10, $20 or even $100, Kylie Jenner left a simple message of love for the Woods family... and $10,000.
According to the campaign, John Woods was admitted to the ICU on December 17 after suffering from flu-like symptoms. There he was diagnosed with meningitis and required to stay in the hospital for three weeks.
After the doctors realized his state wasn't improving, they ran several tests on him. After biopsying his liver, they found out he had Stage 4 Adenocarcinoma that had metastasized to his pancreas, liver and brain.
The campaign info page explains,
There is no life experience or script that prepares you to tell your kids that their Dad has terminal cancer and not long to live.
Our thoughts and prayers are with the Woods family.
Citations: Kylie Jenner Donates 10000 to Best Friend Jordyn Woods After Her Dads Unexpected Death (E! News)