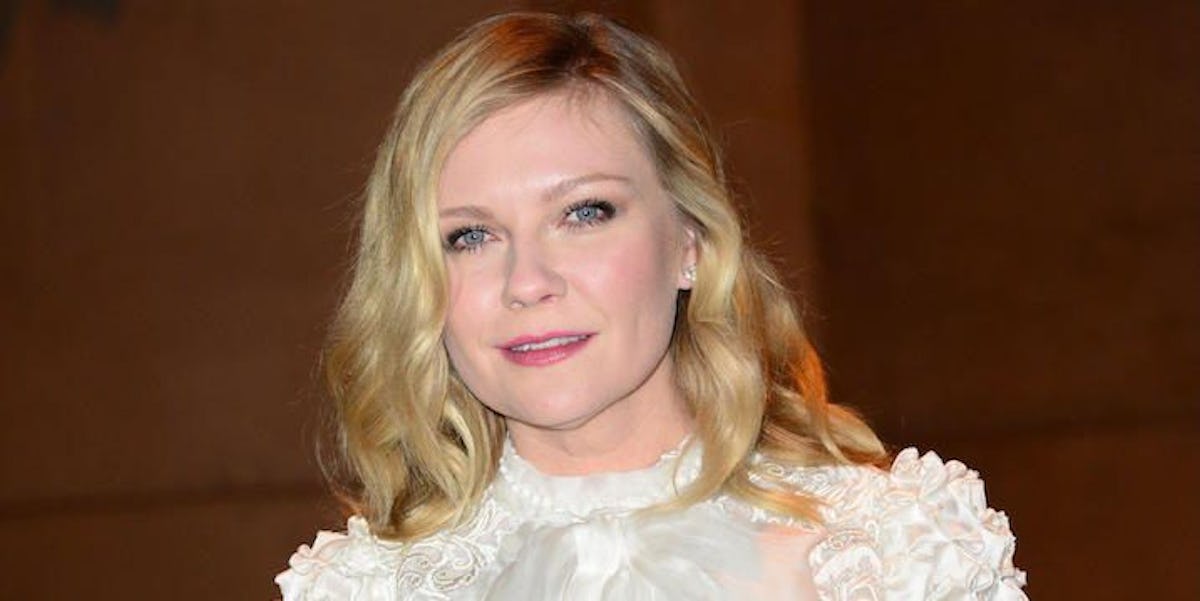 Kirsten Dunst's 3-Carat Engagement Ring Costs More Than Your Entire Wedding
REX/Shutterstock
Kirsten Dunst and Jesse Plemons are officially engaged, so "Friday Night Lights" fans can rest easy knowing Landry Clarke is happy.
The 34-year-old actress confirmed the engagement when she showed off her new ring to photographers and friends at Paris Fashion Week on Monday.
Pretty, right? Guess how much it costs?
Hint: It's a whole freakin' lot.
Different reports are saying different things, but diamond experts agree the ring looks to be at least two carats, probably three.
Page Six interviewed a specialist from Forevermark Diamonds who went with two carats. That would make the price about $75,000.
But Us Weekly interviewed a different diamond specialist who thinks the ring is actually three carats, which would make it closer to $80,000.
Finally, the bridal editor of The Cut agrees the ring is three carats, and probably around $80,000.
That's two out of three, so I'm going with $80,000.
Damn. Guess that "Spider-Man" money is still coming through, huh?
Seriously, $80,000 is an INSANE amount of money.
I mean, I guess if you have the money, good for you, but I just don't get dropping that much cash on an arguably useless item.
Here's a list of things of thing I could do with $80,000 before buying a single shiny rock (before tax, because I'm not doing that math, sorry):
26,666 Crunchwrap Supremes at Taco Bell. That's one Crunchwrap a day for 73 years. Yeah, that sounds like the way I want to die.
94 of the iPhone 7s, the 256 GB edition. Think of all the podcasts I could download!
8,000 subscriptions to Spotify Premium. I'd give out the password to anyone I might ever encounter ever and never have to hear a Spotify ad in the middle of a ~moment~ again.
About 160 roundtrip plane tickets to anywhere I wanted. (Assuming each plane ticket is around $500.)
Go to 5,333 movies in New York City. That's one movie a day for 14 years.
Have all my laundry picked up and delivered for the rest of my life.
Eat 800 $100 dinners.
Never dig through the clearance rack at Kohl's again.
Get 1,333 hour-long massages.
Donate to charity or whatever. I guess.
But hey, a shiny rock is nice, too.
Congratulations to the happy couple!
Citations: Kirsten Dunst's Engagement Ring May Have Cost $80,000, Which Seems Right (The Cut)