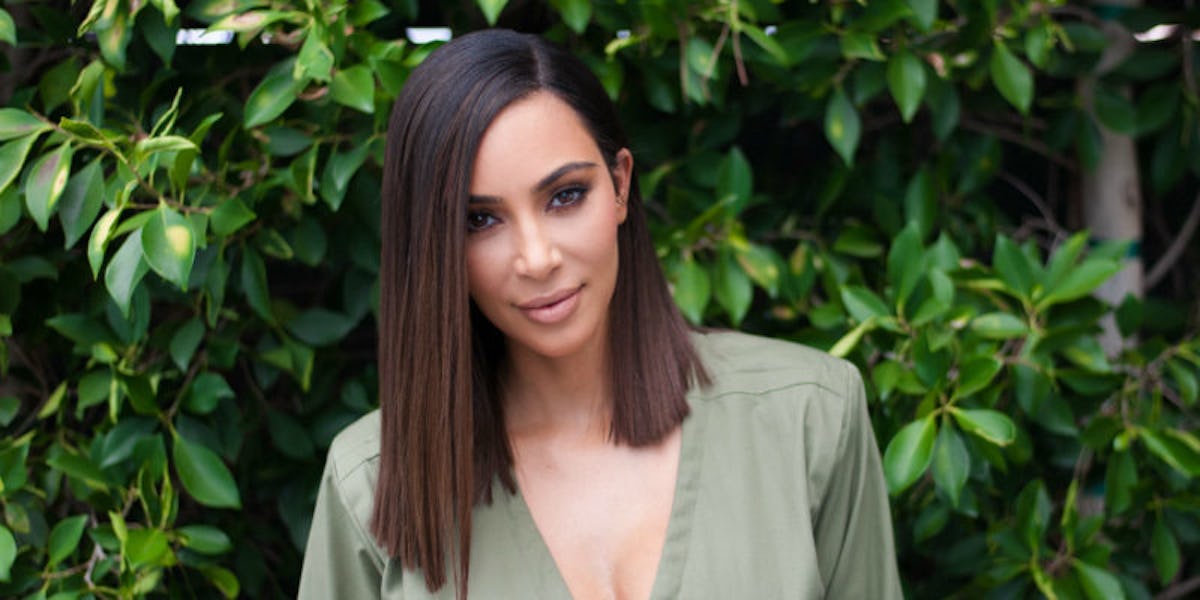 Kim Kardashian Shut Down Armenian Genocide Deniers With Full-Page Ad
REX/Shutterstock
While most think of Kim Kardashian as a reality TV star icon and pop culture celebrity, few realize how vocal the star has been against Armenian genocide deniers.
In fact, the Azerbaijan ambassador to the United States, Elin Suleymanov, recently voiced his opinions that Kim K should stick to "what [she] does best."
However, regardless of what Suleymanov says, you truly don't have to be a military or political analyst to reach out to descendants of this horrible atrocity.
After the Wall Street Journal published an ad sponsored by the Turkic Platform blaming the Armenians for the genocide, Kim Kardashian, who is half-Armenian, ran a full-page ad in Saturday's evening New York Times.
It was sponsored by supporters of the Armenian Educational Foundation.
A total of 1.5 million Armenian people were exterminated from 1915-1917 by the Ottoman Empire, now Turkey. However, deniers say that number is exaggerated.
The Wall Street Journal ran the ad in April, which coincides with the centennial of the start of the genocide on April 24, 1915. Their excuse for running the ad was the following,
We accept a wide range of advertisements, including those with provocative viewpoints. While we review ad copy for issues of taste, the varied and divergent views expressed belong to the advertisers.
Kim wondered if the WSJ would have accepted the advertisement money from Holocaust or 9/11 deniers and rightfully so.
Kim also called out the US government for not yet recognizing the genocide, saying,
When we allow ourselves to be silenced by money, by fear and by power, we teach our children that truth is irrelevant. We have to be responsible for the message we pass on to our children.
Last year, Kim, along with her sister Khloé Kardashian, husband Kanye West and their daughter North, traveled to Armenia to pay respect to the nation's genocide memorial.
Citations: KIM KARDASHIAN BLASTS ARMENIAN GENOCIDE DENIERS AND WALL STREET JOURNAL IN FULL-PAGE AD (Paper Mag)