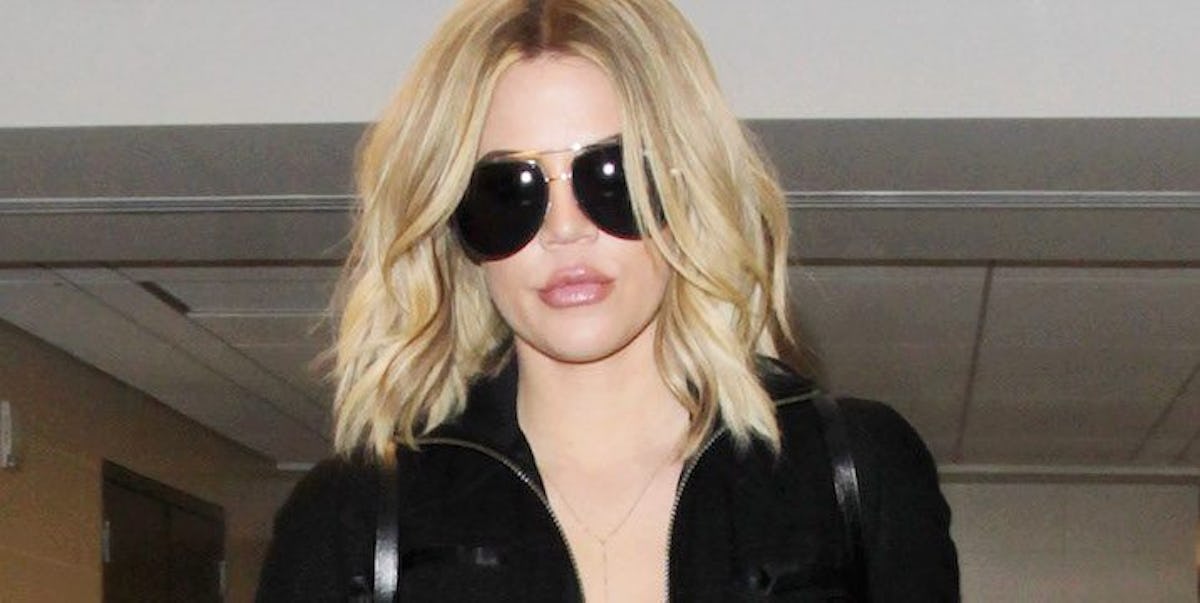 Khloé K Shuts Down Her Workout Haters: 'If Only Complaining Burned Calories'
REX/Shutterstock
Every now and then, you just SNAP. I mean that in two different ways, of course. The first way is, well, just losing your composure. The second way is by snapping on Snapchat.
Khloé Kardashian can relate to doing both of those activities simultaneously. The 32-year-old star went on a quick rant addressed to the haters who are constantly offering their little opinions on her workout regimen.
After receiving waves of hate and criticism regarding her workout videos, the "Revenge Body" host took to Snapchat on February 5, saying,
What bothers me so much about people is that I'm giving you guys my workouts on my snaps for free, so what the fuck?
Uh oh! It sounds like Khloé is NOT happy. Can you blame her? I mean, she's not wrong. If you don't appreciate the content she's distributing for free to benefit you, just don't follow her.
Judging by Khloé's heated rant, it seems like a few of her critics were pointing out the fact Khloé has unlimited access to the right trainers and fitness equipment and they don't.
Khloé countered that argument, saying,
Why the fuck are you still complaining and saying, 'If I had a trainer, if I had a gym' Well, I don't have a gym. We're doing everything outside. I'm showing you guys how to do the workouts so you don't need a trainer. I'm using everything that I'm sure you guys have around the house. Or improvise! What the fuck?!
Hmm, I totally understand where Khloé's coming from, but I think she made need to hit the gym and take out some of that pent-up aggression on the weights and cables!
Eventually, Khloé ended her lengthy rant, concluding,
If only complaining burned calories, you guys would be some healthy motherfuckers. But to all the ones who the ones who appreciate my snaps, I love you and God bless.
And the award for the most brutally honest Kardashian goes to... Khloé Kardashian!
Citations: Khloé Kardashian Rants About People Criticizing Her Workouts: 'If Only Complaining Burned Calories' (People)