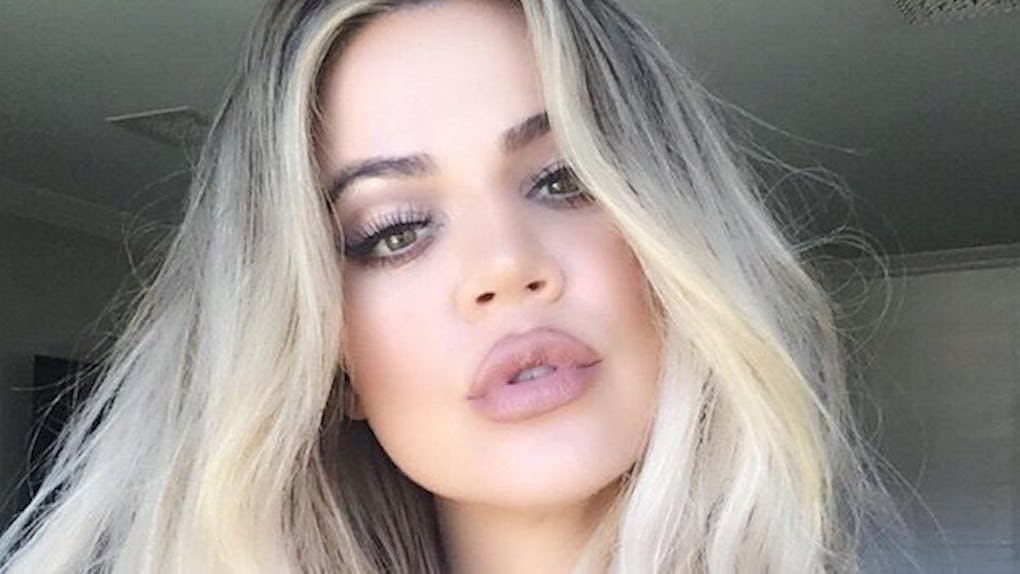 Instagram
Khloé Kardashian Reveals Which Food She Has Ditched
It's been three years since we were introduced to the new, and unbelievably fit, Khloé Kardashian. So far, people haven't stopped obsessing.
Thankfully, the "Strong Looks Better Naked" author recently let her fans in on a few of her diet tricks on her website, khloewithak.com. (Khloenotwithac.com was already taken.)
In her latest blog post, "KHLO-Fit: My Easy Tips For Eating Healthier," the 32-year-old discussed how she replaces fatty foods with something a bit more healthy.
Khloé wrote,
Eating healthy isn't always easy, boo! I'm the first to admit that changing your diet is hard AF. I feel so much better when I eat right though so it's definitely worth it! My biggest tip for starting off strong is to swap out some common foods you eat for healthier versions.
Her first tip? She replaced cream cheese with hummus. She added,
Instead of serving a cream cheese based dip at a party, set out high protein hummus. Bonus points if you serve with veggies instead of crackers.
She also says it's time to kick your potato chip addiction. Khloé suggested,
Replace salty potato chips that are packed with fatty oils with baked kale chips. I swear these can be addicting!
Give up cheese and chips? I knew eating well keeps you healthy, but God, at what cost?
Khloé also suggests getting rid of carbs by replacing pasta with noodles made from zucchini or squash.
She wrote,
White pasta is high in refined carbs, which means it won't keep you full for very long. Vegetable noodles made from zucchini or squash are so much better for you and taste just as good with tomato sauce.
Instead of giving into your cravings and grabbing a tub of ice cream, Khloé would have a frozen banana covered in dark chocolate. It has way fewer calories, fat and sugar.
Life is full of sacrifices if you want a body like Khloé.