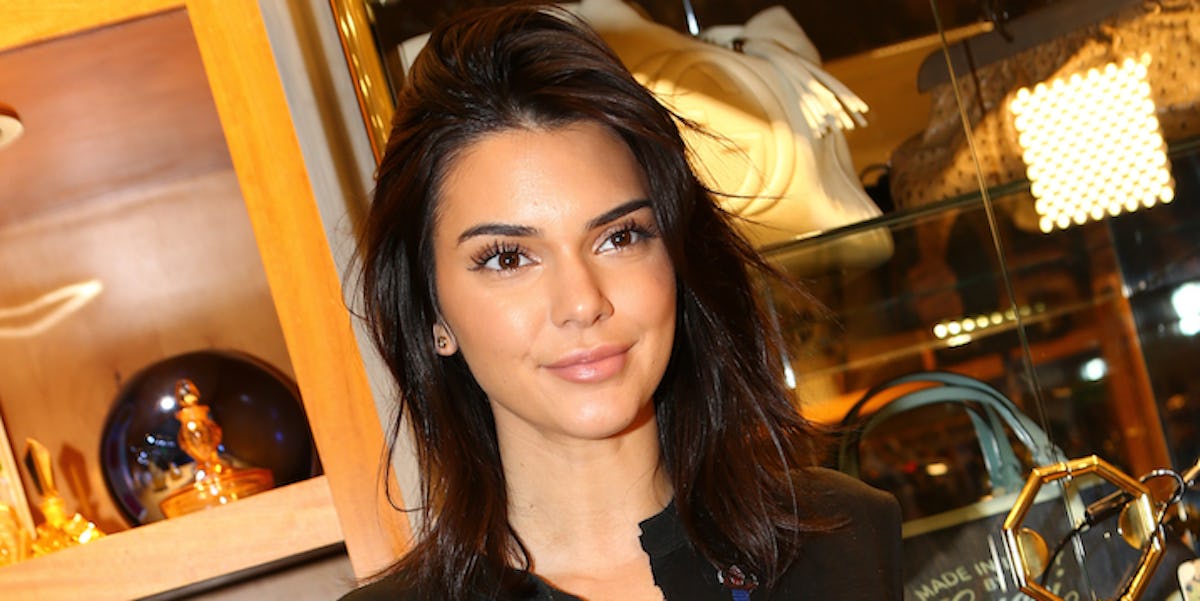 Kendall Jenner Says She's 'Beyond Proud' Of The Women's March On Instagram
REX/Shutterstock
Following the recent inauguration of President Donald Trump, thousands of human rights demonstrators took to the streets of Washington DC to let their voices be heard regarding women's rights.
The Women's March, which was supported by millions of protestors around the world, caught the attention of celebrities like Emma Watson, Chloë Grace Moretz, Chrissy Teigen and James Franco.
Quite a few stars took a break from their grueling work schedules to protest in solidarity with the American people. Even Rihanna took to the streets of NYC to chant with crowds and show off a few trendy dance moves.
Of course, not every celebrity was able to join in the peaceful demonstration, but they're still showing their support in other ways.
Take Kendall Jenner for instance.
The 21-year-old supermodel recently took to Instagram to express how "proud" she is of the protesters making their voices heard despite the fact that she wasn't able to join them.
Kendall posted a photo of a protester's sign, which quoted Hillary Clinton. The sign reads,
To all the little girls watching right now: Never doubt that you are valuable and powerful and deserving of every chance in the world.
The Instagram post, which racked up over 1.3 million likes in under 24 hours, was captioned,
I wish I could have been a part of this amazing history. Beyond proud.
Likewise, Kendall!
Here is Kendall Jenner's Instagram post showing her support for the Women's March protesters.
Kendall Jenner wasn't the only Kardashian-Jenner sister to share her thoughts on the powerful movement. Kim Kardashian posted the same photo with a different caption.
The caption read,
So proud of the women and men who stood up for what is right and are determined to make this world a better place for our children. Here's to strong women. May we know them. May we be them. May we raise them.
Say what you want about Kim K., but I think we can all agree with that!
Here is Kim Kardashian's post regarding the massive Women's March demonstrations this weekend.
This just goes to show there are plenty of other ways to express yourself and show your support for the many important causes we as Americans must tend to -- even if you can't physically be there in the flesh.
Citations: Kendall Jenner Wishes She Could Have Attended the Women's March (Entertainment Tonight)