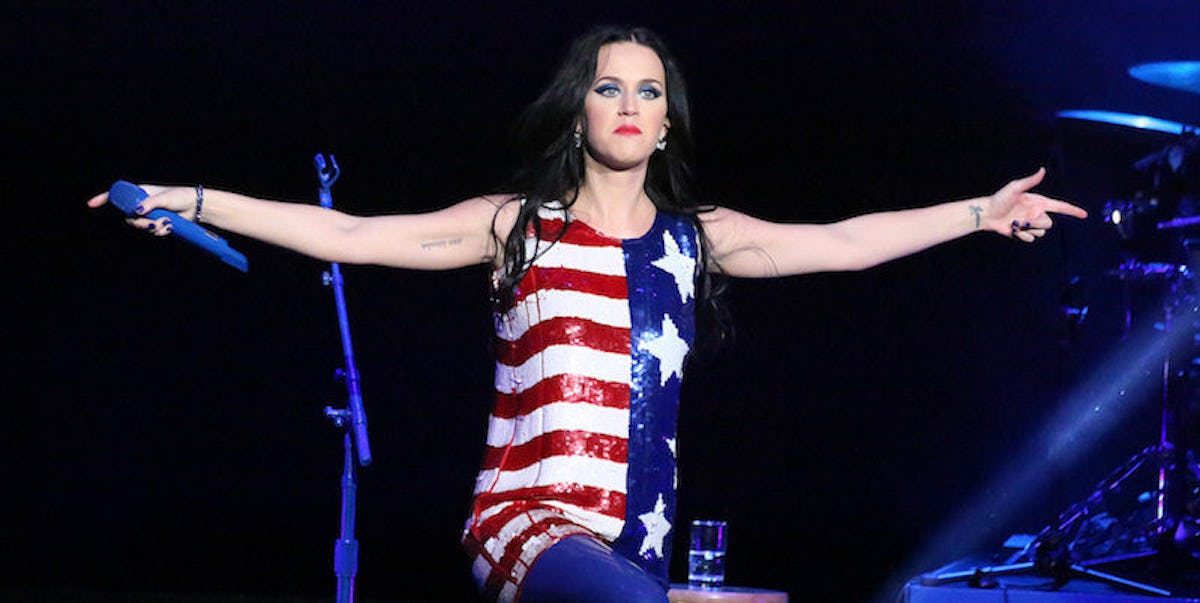 Katy Perry And Other Celebs Share Heartbreaking Reactions To Donald Trump Win
Rex/ Shutterstock
Donald Trump has been elected President of the United States, and Hollywood is sorely disappointed.
Throughout the election cycle, celebrities have taken to social media to express their feelings toward their preferred candidate -- and, in most cases, it was Hillary Clinton.
What can I say? Show biz has proven to be pretty freakin' liberal, and they aren't afraid to show it.
However, celebrities who have tried their hardest to stay strong during tough political times became heartbroken and disgusted late Tuesday night.
As the election came down to the wire, the Republican party took the lead and Donald Trump became President of the United States (I can't believe I just wrote that).
Just like the rest of us, celebrities took to social media to express their utter devastation. All of the sudden, I don't look at them as "famous people" anymore -- I look at them as fellow Americans who are just as terrified as I am.
Singers, actors, actresses and TV personalities have made it clear they were with her, but it's too late.
Ariana is terrified.
Ellen will remain Hillary's friend.
You and me both, Katy.
Yes we did, Andy. We definitely did.
A Kardashian has spoken.
Gaga won't be stopped.
Amanda Seyfried's being optimistic.
Who knows, Demi... who knows.
"Fuck that" is right, Lin-Manuel.
I almost puked a few times already, Kristen.
It probably feels pretty awful.
Amy Schumer summed the night up with one photo.
If you're feeling broken-hearted, defeated and sick to your stomach, know you're not alone.
Take it from Katy Perry: We will never be silenced. Take action, because we are certainly not a nation that will let hate lead us.
As reality sinks in today that Donald Trump is our president, more and more celebrities are sure to express their feelings.
I think most of them are in shock right now, though. I know am.