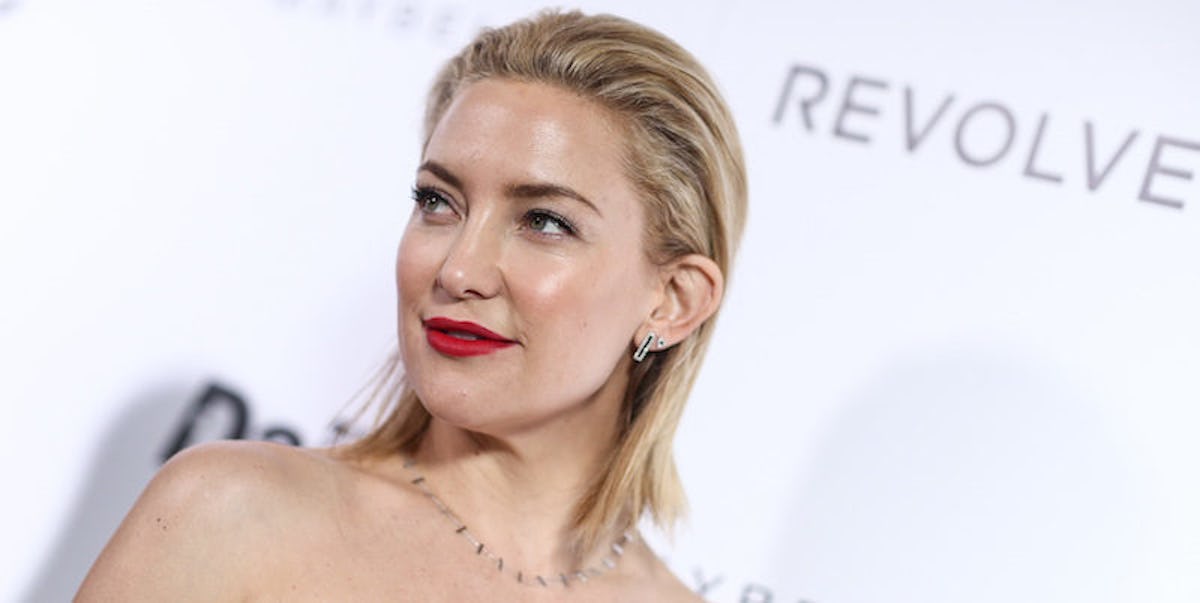 Kate Hudson Revealed Why She Doesn't Like To Talk About Her Relationships
REX/Shutterstock
When you live in the spotlight, people are naturally going to be curious about every single detail of your life.
That, of course, includes dating.  Gossip magazines make it their business to inform fans of who is hooking up with whom, for how long and cash in on all the messy breakup stories.
But Kate Hudson doesn't feed into that. The actress and entrepreneur recently spoke about keeping mum about her love life to Marie Claire.
She tends not to go public with her relationships because being a mother is her number one priority.
She doesn't want to have her sons Ryder Robinson, 12, and Bingham Bellamy, 5, to hear all the deets about their mom's love life.
She said,
The reason I don't talk about anything like that is because I have kids. People ask that question as if, 'Oh yeah, it's really healthy to publicly talk about who I am or am not dating when I've got a tween.' [Ryder] can read, and he can hear. I'm not going to indulge in that kind of thing until there's someone in my life who I am introducing to my kids.
She has a fantastic point. Imagine having to hear all about your mom's beau all over the magazines?
Hudson is still close to her sons' fathers, Chris Robinson and Matthew Bellamy. She spoke about making friendships work with an ex,
I think forgiveness is the biggest part of it…I think everybody wants to point fingers. If you are a person who takes responsibility for yourself and your part in it, you have a much better chance of maintaining a nice relationship. It also means that you grow up. A lot of people don't want to grow up because it sucks.
Hudson certainly has it together. Now if only I could stop telling people about my love life (it does not exist).
Citations: What Is It About Kate Hudson That Makes Us Love Her So Damn Much? (Marie Claire)