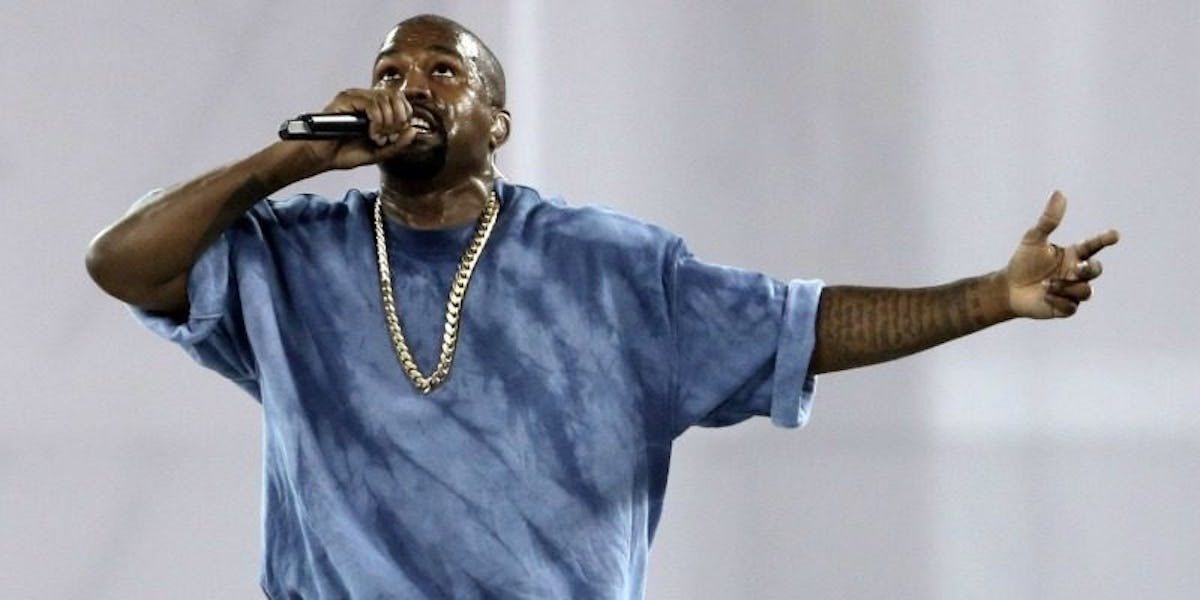 Kanye Is Already Getting A Ton Of New Music Out Of His 'Psychotic Breakdown'
USA TODAY Sports
It's been a tumultuous last few months for Kanye West.
The 39-year-old rapper recently returned home from being hospitalized for a week at UCLA Medical Center due to extreme "exhaustion," and there has been a ton of speculation as to how he initially suffered his breakdown.
Some fans theorized Kim Kardashian's Paris robbery back in early October played a substantial part in Kanye's breakdown, with many seeing that as the link to the rumors Kim Kardashian and Kanye West are currently living in separate residences.
On Wednesday, reports surfaced saying Kim and Kanye were heading for divorce, with a source telling Us Weekly,
[Kim Kardashian] wants a divorce [and] doesn't want to stay married to him.
However, numerous reports have since been published to refute those claims.
Regardless of what is true and what is not, things have definitely been rough on Kanye West and his family.
However, it appears there might be some good to come from all of this.
According to multiple reports, Kanye West is already in the process of creating and producing new music.
TMZ claims West has been in a great state of mind since coming home from the hospital, and a new album could be on the way.
Apparently, Kanye West has built a pop-up studio in his Bel-Air crib, so that he can create music without any outside influence or distraction.
A source told TMZ Kanye is comparing this latest round of tragedy, his breakdown and hospital stay, with instances like his near-fatal car crash and the death of his mother, both of which instances led to dope albums.
Kanye West created "Through The Wire" and "808s & Heartbreak" following those two tragedies, respectively.
It remains to be seen if Kanye will actually be able to produce a banging studio album, or any album at all, following his recent tough times, but if the rumors of him being healthy and working on music are even remotely true, it feels like a huge win considering everything that's happened recently.
Citations: KANYE WEST Recovery in Progress ... CREATING NEW MUSIC (TMZ), Kanye West is Back Home and Recording Music Again (High Snobiety)