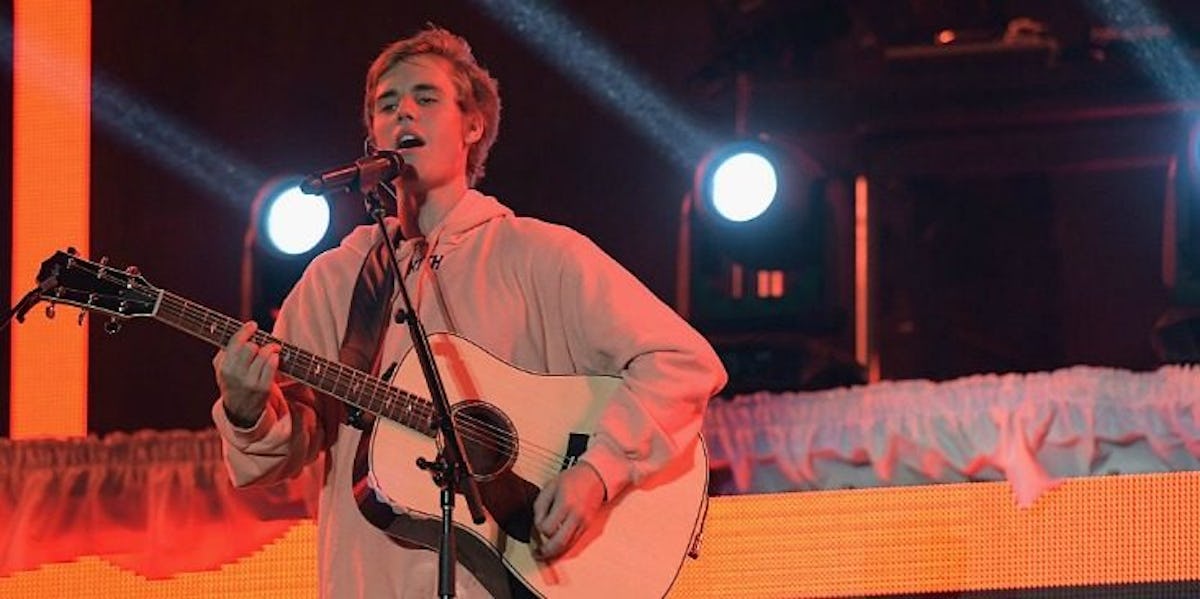 Justin Bieber Visited Fans At A Children's Hospital And The Pics Will Melt Your Heart
Getty
Since March 2016, Justin Bieber has been on a 164-show, multiple continent tour for his last album, Purpose. Bieber still found time to do good in the community when he visited some very special fans at a children's hospital.
Bieber visited the Children's Hospital of Orange County in Orange, California, on July 17, where he met (and dabbed) patients, prayed with families, and caused a lot of giant smiles.
The pictures melted my heart, but the captions are everything. He truly made a difference with those kids, and it was so sweet.
Bieber took lots of selfies with fans.
One fan's caption on Instagram reads,
Today I got a once in a lifetime chance to share a heart to heart conversation, several smiles, hugs, but most importantly a beautiful prayer that @justinbieber said. This is the side the world deserves to see of him. His beautiful soul and personality that definitely touched my heart forever. God is so good man! So thank you again @justinbieber and @chocchildrens best child life specialist Chloe for giving me an unforgettable experience.
I'm not crying — you are! Bieber has taken a lot of heat lately for messing up the Despacito lyrics and for basically just being Justin Bieber. Jokes aside, the Biebs seems to have a big heart.
He won everyone over.
A patient's mother posted a video of her daughter meeting Bieber to her Instagram page. The caption says,
We still can't believe Justin Bieber came in to meet my chicklette. What a blessing this was to her (& I). I never knew he had this big of a heart.
She also posted a photo with the caption explaining that Bieber prayed with them and gave her daughter "a great big hug."
Look at my dab, dab.
This photo is just too cute. Bieber is dabbing with a young fan. Both are acceptable dabs, but I think the fan has Bieber beat on this one? Look at the passion in that dab.
Justin Bieber definitely made a lot of kids smile that day. Never forget to keep spreading the love around.