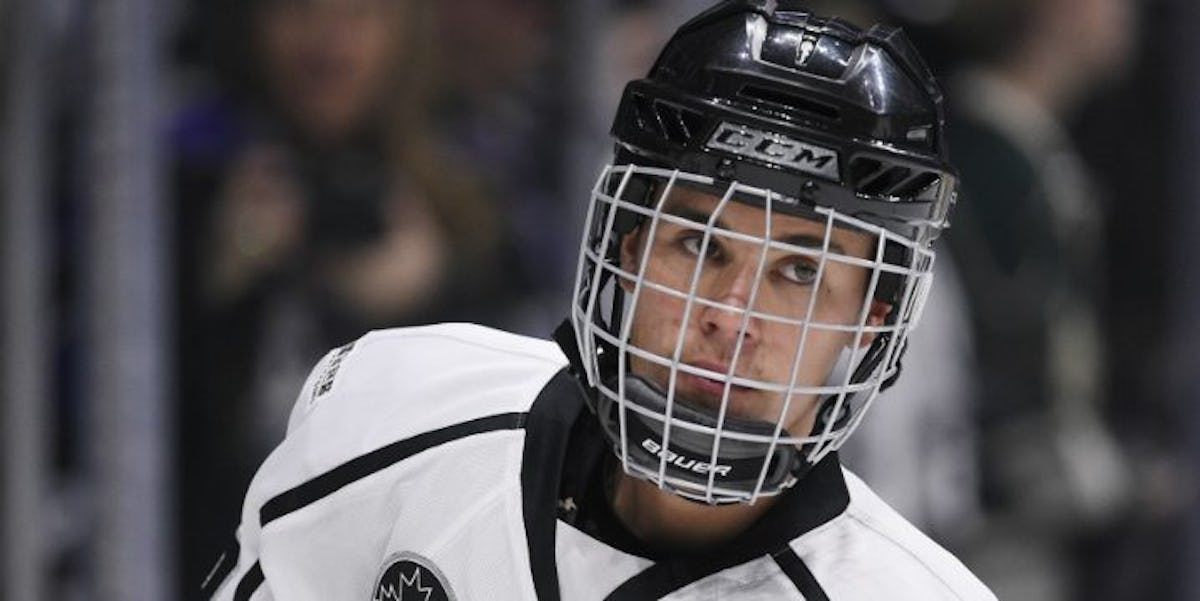 Justin Bieber Was Fiercely Body-Slammed In The NHL All-Star Celebrity Game
REUTERS
Hockey is a sport that's kind of OK with violence, which allowed the following to happen so yeah, I'm cool with it.
While playing in the NHL All-Star Celebrity Game, pop singer Justin Bieber was brutally, mercilessly, vehemently body-slammed against the glass confines of the match's icy arena. Oh, and there's video of it, too.
Nothing will make you reflect upon your mortality more than watching 6'6" Chris Pronger, who played in the NHL for 18 seasons, check The Biebs into last Thursday.
That's right, the 220-pound defenseman actually slammed Justin right where a few cameras were stationed and held him there for what seemed like an eternity.
What's that? You want another angle? Well, here you go.
Now, Justin isn't an amateur on the ice.
In fact, he actually scored a goal during the game.
However, the real prize was awarded to all of us who got to witness Bieber getting plastered to the boards.
Was the "highlight" getting body-slammed on television or was it scoring the goal?
We'll never know, but all I know is this video is a highlight of my life. For real.
As a parting gift, I leave you with this:
That face when The Weeknd stole the love of your life...
This picture alone is already making 2017 better.
We reported earlier how Justin threw some crazy amounts of shade at The Weeknd and his music.
Clearly, he's upset Selena Gomez has moved on. But Justin... take it out on the puck, man. The Weeknd's music is flawless.
While not getting smushed up against glass, Justin tweeted a very cryptic message about new music.
I'm guessing a collaboration with Selena or The Weeknd will not be in the cards.
Hopefully, Justin is taking the time to recover from this check. And I can't believe I'm saying this, but...
THIS. CHECK. BOUNCED.
Citations: Here's Justin Bieber getting savagely checked in the NHL All-Star celebrity game (Mashable)