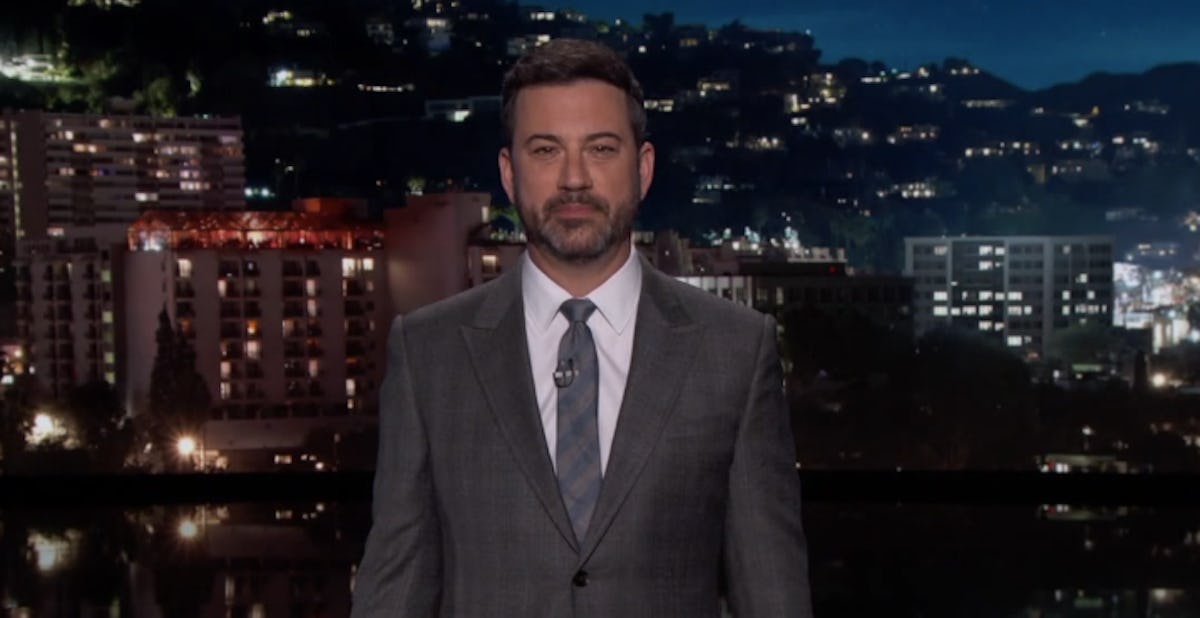 Jimmy Kimmel Convinces People Rob K Is A Supreme Court Justice In Funny Video
Jimmy Kimmel Live/ Youtube
This week, President Donald Trump nominated federal appeals court Judge Neil Gorsuch for the Supreme Court.
His decision was televised by every news network, and nearly every publication wrote about it.
Talk show host Jimmy Kimmel commented on the matter and said,
So you would assume that people know about it... or at least assume that people know something.
But the good American people let him down.
On Wednesday's episode of "Jimmy Kimmel Live!", the late night host sent a fake reporter to Hollywood Boulevard to ask how people felt about President Trump's Supreme Court Justice nominee Rob Kardashian.
You know, this Rob Kardashian.
And though the crowd erupted in laughter, Kimmel quickly added,
Seven people in a row believed it.
The reporter in the video approached the first stranger and said,
This morning, President Trump made the historic announcement that Rob Kardashian will be the next Supreme Court Justice. What went through your mind when you saw that?
To which the woman responded,
Honestly, I was a little shocked... a little taken back... but I look at it as whatever happens, happens for a reason.
Rob Kardashian clearly got a kick out of it, because he posted an Instagram video of the segment with laughing emojis as the caption... probably while on his way to Washington, DC, to accept the president's nomination.
The next part in "Lie Witness News" got even funnier after the fake reporter asked a man in the video,
Does Rob Kardashian's relationship with Blac Chyna help improve the United States' relationship with the country of China?
To which the man responded,
Honestly, it can't hurt... It can help. It's just an open door for communication. Communication is important, honest communication.
Blac Chyna also posted the video to her Instagram with a similar caption.
Get ready for the big to move to DC and be sure to watch the full video at the top.