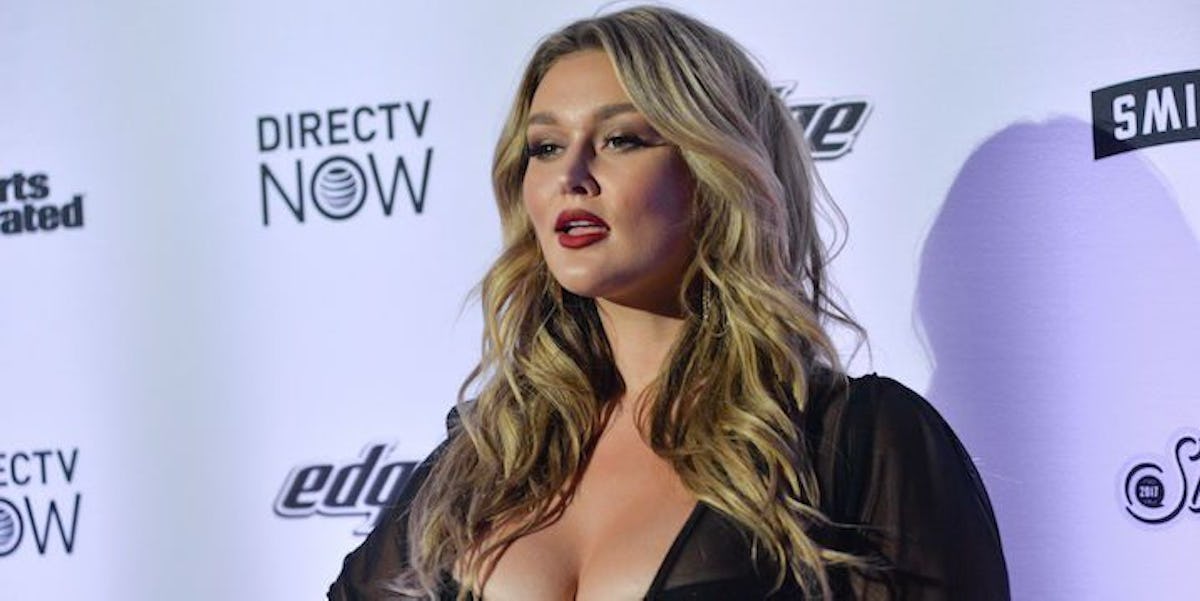 Sports Illustrated Model Reveals The 6 Products She Uses To Get Picture-Perfect
REX/Shutterstock
At only 23-years-old, Sports Illustrated model Hunter McGrady has successfully made a name for herself.
The bombshell blonde is dedicated to using her platform to spread messages of self-love, strength and empowerment -- regardless of your shape or size.
Back in February, Hunter made her debut as a Sports Illustrated model and was dubbed the publication's "curviest model ever."
Elite Daily had the chance to speak with Hunter McGrady on the iHeartRadio Music Awards red carpet on Sunday, March 5, about how she seemingly manages to stay picture-perfect at all times.
For us non-models, morning routines usually consist of rolling out of bed, splashing water on our faces, running our fingers through our hair and shrugging at our reflections while letting out a "well, this will have to do" sigh.
However, it's comforting to know Sports Illustrated model Hunter McGrady doesn't spend more than a half hour getting ready in the mornings, as long as she has her trusty products.
Elite Daily asked McGrady to take us through her morning schedule, which typically begins at 5:30 am. She said,
When I first wake up I put my contacts on. I wash my face with Kiehl's cleanser, and -- this is every single morning, I'm a stickler with it -- I tone my face with Simple Toner and then I use a Kiehl's moisturizer and Kiel's under eye cream and I get going with my day.
To our pleasant surprise, we did some research and learned these products are totally affordable.
Celebrities and normals alike swear by all of Kiehl's products; the cleanser Hunter uses costs $19.50, the moisturizers range from $18 to $82 and the under-eye cream will only set you back $22.50.
Additionally, Simple Toner is available at almost every drug store for less than $8.
Simply put, for under $100 you can look EXACTLY like a Sports Illustrated model with these products!
Simple! Easy! Affordable!
Hunter continued to enlighten us about more skin products we didn't know we needed. She said,
My new favorite thing is Micellar Water, it is absolutely amazing! It helps you take off your makeup and tones everything. I use that religiously when I'm flying and when I'm traveling. My skins gets really dry on airplanes and that kind of refreshes it.
Micellar Water is great for cleansing your skin and, as Hunter mentioned, keeping it moisturized and fresh.
In addition to skincare, we needed to get the scoop on how Hunter manages to rock beachy waves that don't look sloppy.
She told Elite Daily,
I love Oribe Texturizing Spray, it gives it that sexy, slept-in look and it's tousled and amazing. 
The Oribe Texturizing Spray will only set you back $46 and, judging by Hunter's locks, it's worth every penny.
Hunter McGrady is as down-to-Earth and personable as she seems, and it's clear we can expect big things from the Sports Illustrated Rookie of the Year.