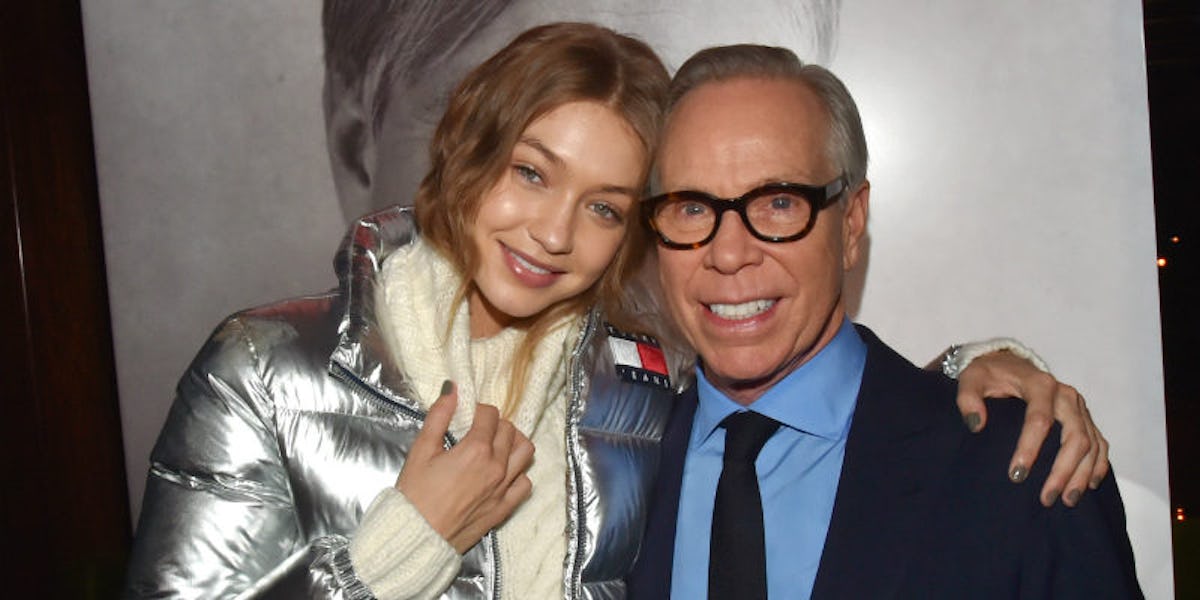 Gigi Hadid Was Fat-Shamed At Tommy Hilfiger Runway: 'She's Not Quite As Thin'
REX/Shutterstock
Uh... what?
Like, has this person seen Gigi Hadid before? I don't want to say she's perfect, but Gigi Hadid is LITERALLY perfect and if you disagree, you are so incredibly wrong that I actually want to fight you.
Now, Hadid and designer Tommy Hilfiger get along swimmingly. They even designed a collection together called Gigi x Tommy.
But Hilfiger just revealed some shocking hot goss': Apparently, he was forced to cover Hadid up at her first Hilfiger Collection runway.
The reason? She wasn't "thin" enough.
What.
Hilfiger told Yahoo Style,
Our casting director said, 'She doesn't really fit because you know she's not quite as tall as the other girls, she's not quite as thin.' So they put a red, white and blue poncho on her. It covered a lot of her body unfortunately, but it received millions of hits.
Hilfiger must have realized how ridiculous that was, because he reached out to her and asked her to do a line with him.
He said,
I said, you know, 'Why don't we ask her to design a line with us?' I said, 'Gigi, come design this with me, we'll do a Gigi x Tommy couture line.'
This isn't the first time the model has had to deal with body-shaming.
Back in August, Hadid posted this image on her Instagram, and a commenter said that she was too thin, adding that Hadid had lost too much weight since she was first signed with IMG models at 17 years old.
Hadid came with the clap back and wrote,
It's called growing up. Bodies change as girls become women... Having my body judged over the span of the 4 teen-to-woman years has really shown me the human tendency to label and make uneducated judgement... I love my body as a 17-year-old athlete and I love my body now.
It just proves that no matter what size you are, there's going to be trash people telling you that you don't look right.
Citations: Gigi Hadid Was Fat-Shamed by a Tommy Hilfiger Casting Director (Cosmopolitan)