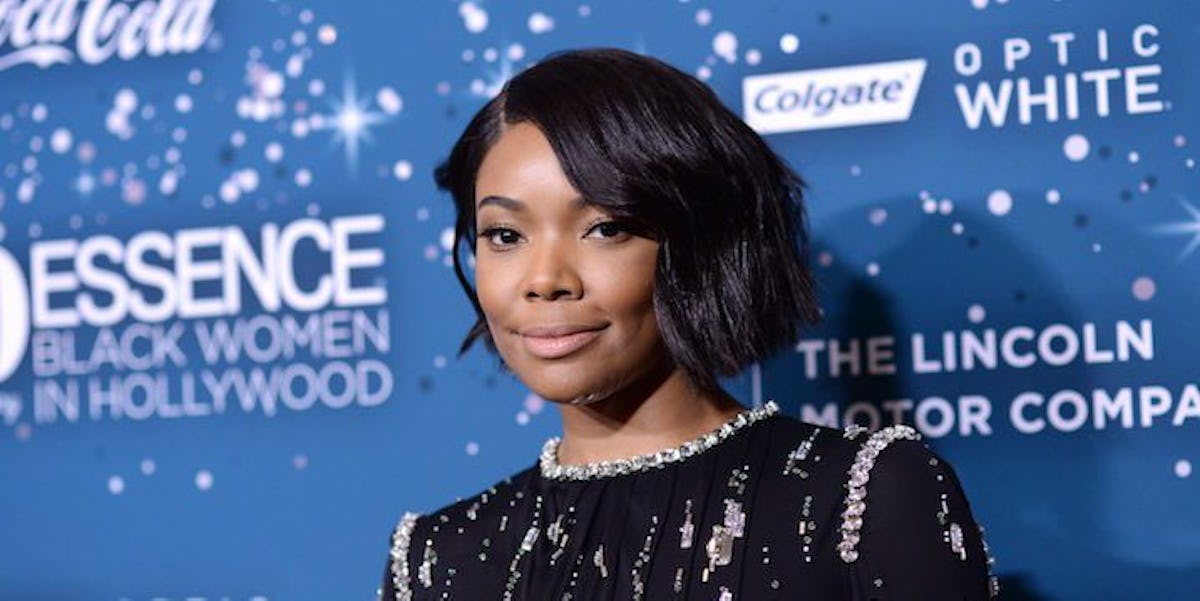 Women Tweeted To Defend Gabrielle Union's Nude Scenes, And It Was Magical
REX/Shutterstock
Gabrielle Union is always down to serve a little truth straight with no chaser, as was the case on Tuesday night when she tweeted about choosing integrity over money.
Unwarranted Twitter clapbacks were swift from slut-shamers because: trolls gonna troll.
The "Being Mary Jane" actress initially wrote:
And the slut-shaming ensued...
This tweet totally dismissed the fact that since body autonomy is a thing, nudity in the "Being Mary Jane" show is not an automatic example of exploitation.
But Gabrielle Union was not to be moved.
Women began to "amen" her bravery and confidence.
Of course, trolls remained on attack mode.
This time, a guy came at her for taking on the role of "Esther," a slave woman who was raped in the controversial film, "Birth of A Nation."
For clarity, the tweet is likely a representation of the quips many black people have with the development of slave films, based on the perception that Hollywood over-represents black characters who are victimized and in bondage.
Most people want there to be more current, complex and triumphant roles for black people that don't always include playing a slave or another domestic role. Think "Get Out" and any black person who snags a Marvel role.
But the most feasible solution for that is to throw these well-rounded characters into the Hollywood mix along with slave characters, since those stories still deserve more telling.
The Twitter user overlooked another factor in Gabrielle playing Esther in "BOAN."
The actress has long been open about surviving a sexual assault at 19 years old, and has spent her career fighting rape culture and advocating for other survivors.
And again, supporters had her back.
Moral of the story? Trying to police women's bodies on or off-screen is a no-go.
Trying to come for Gabrielle Union? Well...do so at your own risk.
She's always up for the challenge and there is slew of women ready to stand up and fight slut-shaming right along with her.