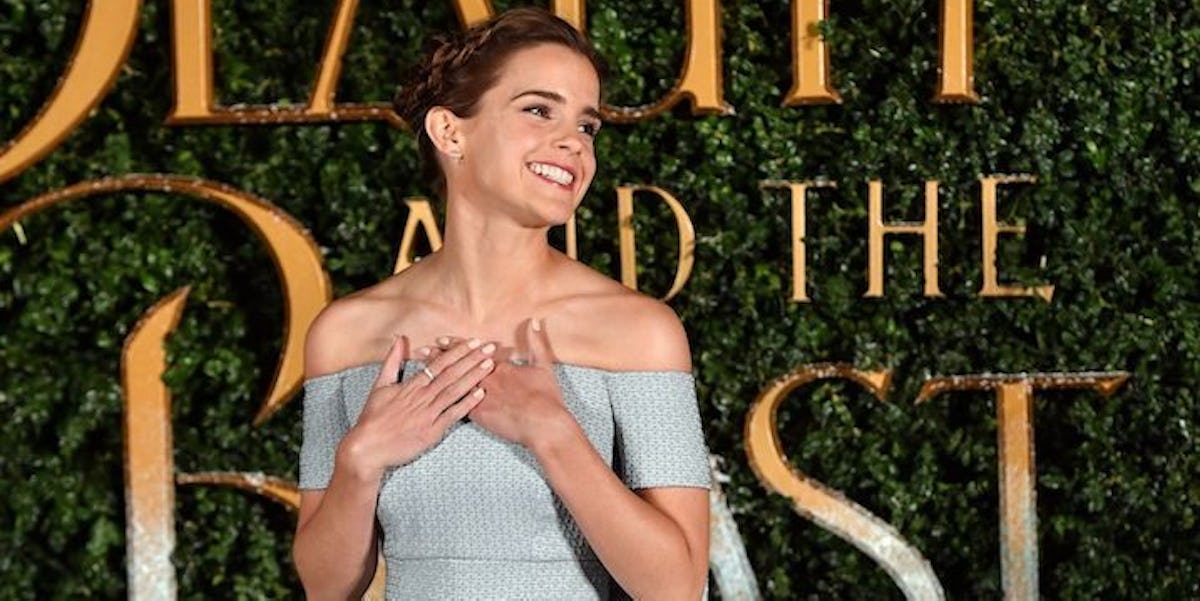 Emma Watson Dresses As Belle To Read To Kids, Proves She's More Than A Princess
REX/Shutterstock
GOWN UP!
As part of Emma Watson's press tour for "Beauty and the Beast," the 26-year-old actress decided to take some time while in New York to read the novelized version of her movie to a few school children.
In honor of the occasion, she dressed in a gown reminiscent of Belle's, and it looked absolutely stunning.
The reading took place at Lincoln Center's Beale Theater on Monday. In attendance were students from the New York Film Society for Kids.
Watson's love of books has been a central theme during her press tour for the film. She elaborated on the power of literacy while speaking with Mashable,
[Books are] so powerful and they have the ability to change your life and your outlook, and this story really speaks to that, the sacred nature of books and their ability to transport you and empower you... We still live in a world where there are probably over 80 million girls who won't get to go to school just because of their gender.
Her trip to New York wasn't all centered around giving min-TED Talks about the joys of reading, though.
Later that night, she got out of her reading clothes and attended the New York premiere of the movie, opting for a more night-friendly choice of clothing.
Emma has taken her love of books a little further than most people have.
While on "Jimmy Kimmel Live!" Emma admitted during her spare time she becomes a sort of renegade "book ninja" who anonymously leaves free books for people to read around the city.
While in New York a few days ago, she posted a few quick videos of her book ninja-ing.
The first took place by the Harriet Tubman Memorial in Harlem.
The second ninja spot was downtown at Blue Stockings Book Store in honor of International Women's Day.
NERD.
Citations: Emma Watson Dressed Up Like Belle to Read Some 'Beauty and the Beast' (Elle)