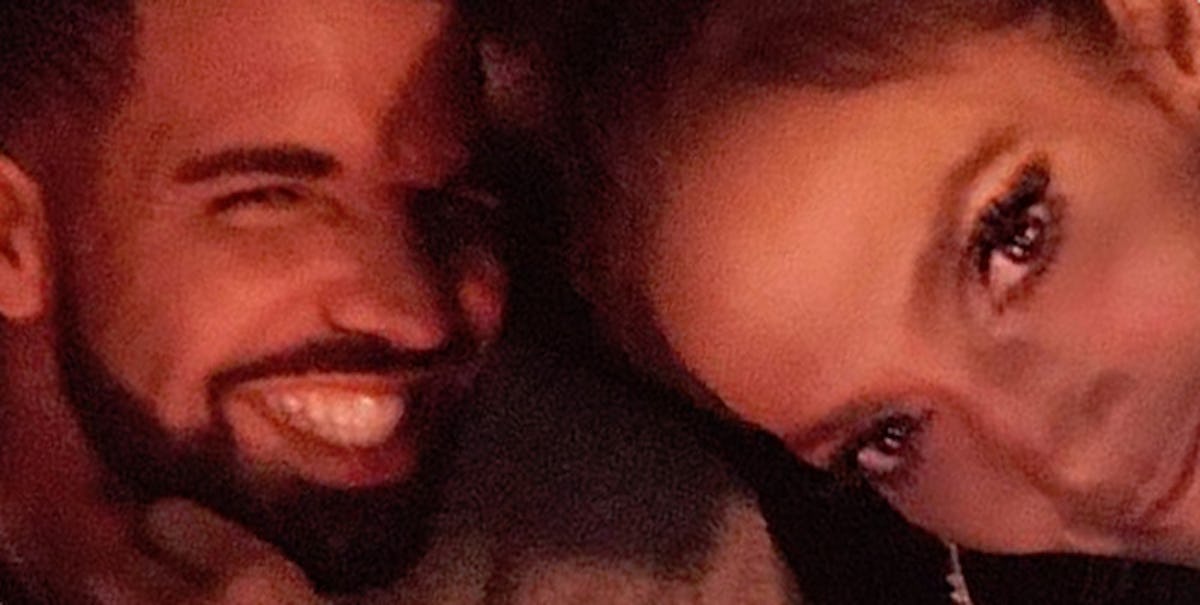 People Think Drake And JLo Are Dating Now After This Instagram Pic
Instagram
Love is in the air!
Well, it's not quite, but people have been speculating on whether or not Drake and Jennifer Lopez might be dating. It's not hard to see why after their latest selfie together.
Plus, I just wouldn't be surprised if they were. Would you?
Do the math! Jennifer Lopez is a single woman and Drake evidently has a thing for beautiful women with immense talent. So there -- it's not impossible! I rest my case.
The 30-year-old rapper attended a show at Lopez's "All I Have" concert residency in Las Vegas over the weekend, and fans can't get enough of the selfie they took together.
At this point, we can only assume Drake lets JLo call him on his cellphone...
Lopez shared the photo with the caption reading,
Look who rolled up to my show tonigh to say hi! #LoveHim
How romantic.
Here's the cuddly photo JLo posted on Instagram of her and Drake getting really cozy in Vegas.
The "Fake Love" rapper then shared the same photo on his account with the caption reading, "Lotta those" followed by a heart eyes emoji.
The Instagram PDA didn't stop there. Drake shared a second photo of him holding JLo's "diamond encrusted fitted."
So, are these two dating OR WHAT?
One guy thinks Drake is just trying to get back at JLo's ex Diddy after beefing earlier this year.
Others certainly think they might be hooking up ~for real~.
After all, Jennifer Lopez is newly single and on the market after parting ways with ex-boyfriend Casper Smart.
As for Drake? Well, he's always ready to dedicate himself to a new love interest of his...
Just ask Rihanna, Taylor Swift and Serena Williams. *wink, wink*
Whoa, whoa, calm down... It isn't official just yet.
For now, we'll just have to go with the fact that Drake was probably just in Vegas and simply paid Jenny from the Block a visit to show his support for a known legend.
However, if we start seeing anymore cuddly, cozy selfies of these two, we're just going to have to call it like we see it!
Citations: Drake Has Nothing But Heart Eyes for Jennifer Lopez: Plus, More Times They've Supported Each Other (E! News)