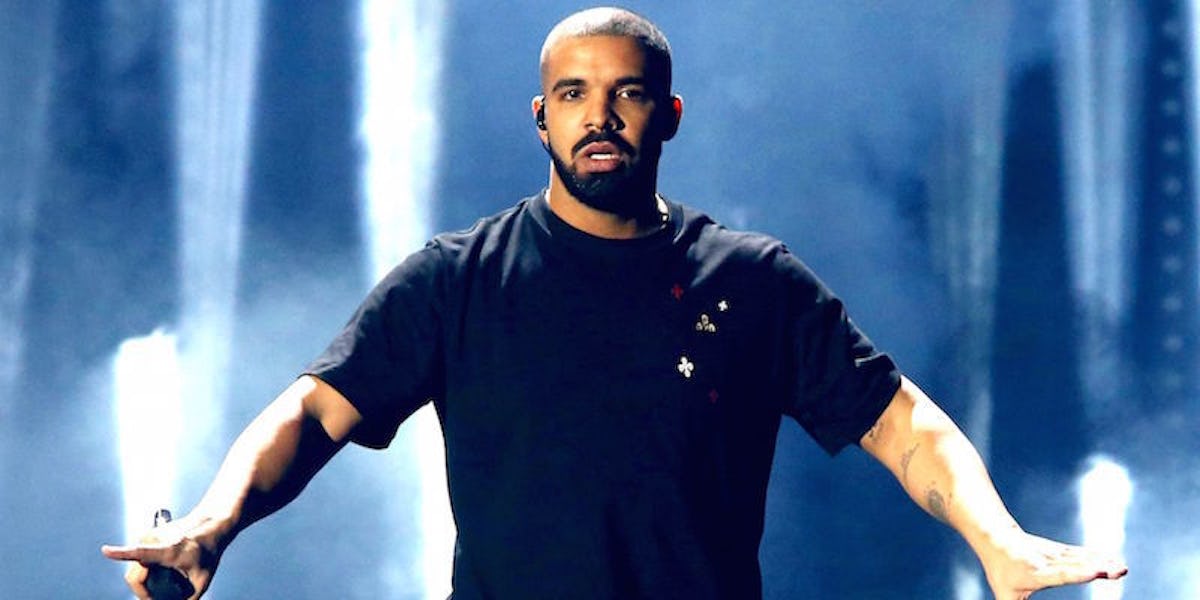 Drake Got A (Real) Flaming Skull Tattoo And Everyone Is Roasting Him For It
REX/Shutterstock
When I was 20, I got tattooed in the dining room of my sorority house with the silhouette of a bird that kind of just looks like a tiny flag.
The guy who did it wasn't a tattoo artist per se, but he had a tattoo machine and was looking to fuck up some undergrad skin with birds.
I cannot, given my history with impulsive tattooing, fairly roast Drake for the tat he asked artist Dr. Woo to ink permanently onto his arm.
I GUESS TWITTER WILL JUST HAVE TO DO IT FOR ME!
Drake: something naughty yet understated tattoo artist: say no more pic.twitter.com/4a3my8WcQI — BlackLivesMatter (@OhEmmeG) November 11, 2016
DRAGGGGGG HIMMMMMMM!!!
VEGETABLE BURRRRRRN!!!!!
Damn why Drake got a tattoo of a angry brussel sprout pic.twitter.com/NRZOQvuTy1 — Lil Zika Cigarette (@th0tcouture) November 11, 2016
SAVAGE VIDEO GAME REFERENNNNNCE!!!!!!!
Drake got the Tony Hawk Underground create a skater tattoo dawg. pic.twitter.com/6XDENzWd0a — LORD NIKON (@JoeHendo) November 11, 2016
CHILDHOOD IS FULL OF SMALL DISAPPOINTMENTSSSSS!!!!!!!!!
HE IS TOO OLD FOR THIS KIND OF BEHAVIORRRRR!!!!!!!!!!!
@fivefifths a 30 year old man got a damn tattoo that says "Unruly". — Polar Bears Toe Nail (@TheArnold_SoM) November 11, 2016
COMMIT TO SOMETHING LARGER, DRIZZY, DAMNNNN!!!!!!!!!!!!!
Drake getting "just snuck and got my first tattoo" size tattoos https://t.co/sLWLfr6XoQ — London's Mommy (@IntenseDesire) November 11, 2016
Now that the ruthlessness is out of our systems, we can acknowledge it's been a tough couple of months for Drake.
He declared his longtime love for Rihanna at the VMAs in August, only to have their relationship catch fire and plummet to the ground as soon as it entered the atmosphere.
He was then linked romantically to Taylor Swift, after introducing her to his mother at his 30th birthday party, and Twitter reminded him, yet again, to consider the fans before he makes such consequential life choices.
Live your life, Drake. Just know we are always obsessively watching.
Citations: Drake Got a New Flaming Skull Tattoo and Twitter Is Going In (Complex)