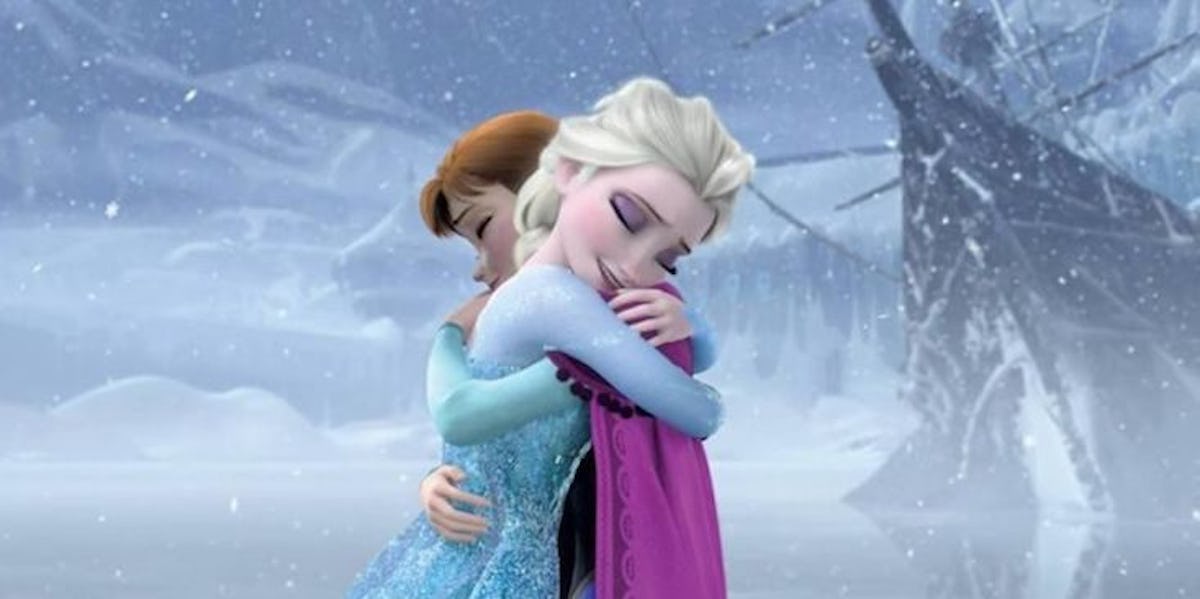 15 Disney Character Costumes Perfect For Halloween This Year
Walt Disney Pictures
Hello, my fellow witches! Welcome to the wonderful 2017 fall season. What a magical, special, spooky time of year. Everyone is out and about, raking leaves, smiling, buying cute little pumpkins, and drinking PSLs. It's better than Christmas! It's better than Thanksgiving! It's Halloweeeeen! It's going to be a great one because we have Disney character costume ideas coming at you from all angles. Can you tell I like this time of year? Yeah, it's kind of a problem. Do you want to get as excited as I am for Halloween? Well, you can start by brainstorming some costume ideas. If you have a great Halloween costume, you'll definitely have a great Halloween (unless your costume is too scary, in which case it might be sort of a lonely occasion). Here are 15 Disney character costumes absolutely perfect for any adult. Enjoy the brighter side of life this year and be a kid again. Whoo whoo. It's going to be the best Halloween yet.
1. Moana
Oh, Moana. The glorious, feminist role model we all needed to see this year. Not only is she a beautiful Hawaiian princess, but she is also a total badass. Who wouldn't want to be her for Halloween? Here's how to transform into Moana. (eBay, $18.99)
This entire Moana costume is available and ready to go on Amazon or eBay, but if you're on a budget, here's what you'll need:
2. Maui From Moana
Maui from Moana may have been a frustrating character at times, but he's a favorite among many. For all you guys out there, this may be the costume for you!
Here's what you'll need:
3. Anna And Elsa From Frozen
Just look at these killer costumes from eBay. Although it's probably easier to buy the costume online, it's possible to DIY. (Anna and Elsa costume from eBay $11) For Anna, you will need:
For Elsa, you'll probably need to buy a turquoise gown. After all, it's not every day you come across Disney Princess dresses in your closet.
4. Mulan
Mulan Costume, $40, eBay
Mulan! You're my girl. Mulan is also the feminist of our generation. I mean, she fought in an all-male army, people! Since this Mulan costume is pre-made, it's easy to buy and rock.
5. The Magic Carpet From Aladdin
This one will definitely be a hit at Halloween parties, and it's easy to make. Get your scissors out because we're doing this ourselves! Here's what you'll need:
An old, purple, patterned quilt
A beanie that matches the quilt
Here's what to do:
Cut along the bottom of the quilt to create a sleeve for your body
Cut holes for your head and arms at the top and on the sides of the quilt
Grab a beanie and place it on your head (a beanie with a tassel is recommended)
6. Rafiki From The Lion King
Rafiki from The Lion King is for sure one of the best characters. He's a favorite among the cast, and you'll definitely have fun playing him on Halloween. (Amazon, mask $26)
Here's what you'll need in addition to the mask:
7. Joy From Inside Out
Oh, my beautiful and wonderful Joy! This costume will brighten everyone's day! (Amazon, $35)
If you can't afford this costume, try to find these items at home:
8. Fear From Inside Out
Here's what you'll need to be this scaredy cat:
9. Sadness From Inside Out 
Oh, poor little Sadness. This may not be the most joyful costume, but sometimes it's fun to be sad. Here's what you'll need:
10. Disgust From Inside Out 
Sass alert! It's Disgust from Inside Out, and she is not messing around. Here's how to achieve that disgusting look:
11. Anger From Inside Out
Are you an angry person? Are you an angry drunk? If so, this may be the costume for you. Here's what you'll need:
12. Lt. Judy Hopps From Zootopia 
Avoid being a sexy bunny this year, and be this bunny. Here's how to rock the Judy Hopps look:
13. Nick Wilde From Zootopia
The fabulous, sneaky Nick Wilde is a fan favorite and a great costume. Here's how to become that sly fox from Zootopia:
14. Rey From Star Wars: The Force Awakens
The badass heroine, Rey, from Star Wars: The Force Awakens had fans all over the globe loving her hard. This year, keep the force with you and embrace Rey. Here's what you'll need:
15. Carl, The Grandpa From Up
Who could forget the grumpy, sweet grandpa from Up? Not me. If you're feeling like gettin' down like the old do this year, check out this costume. Here's what you'll need:
Happy Halloween! I hope I inspired you this year!