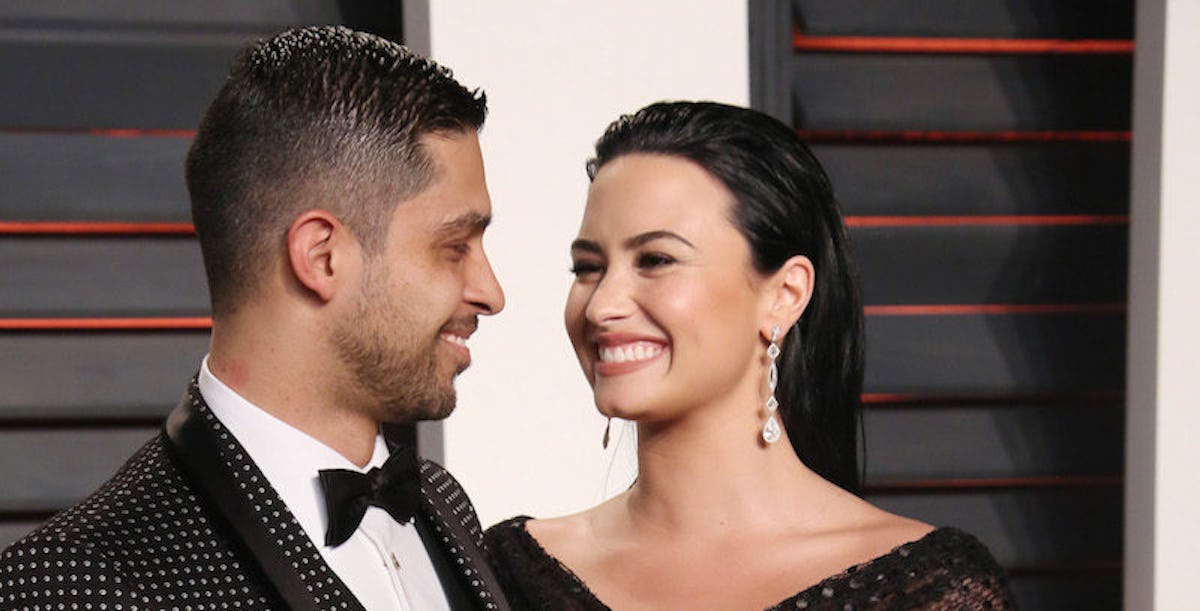 Is Demi Lovato's Cryptic Message About Ex-Boyfriend Wilmer Valderrama?
REX/Shutterstock
Wilmer Valderrama is moving on from his relationship with Demi Lovato by hooking up with another ex.
Yeah, things are heating up between the 36-year-old and Minka Kelly, according to E! News.
So, how's Demi handling all this?
Well, we may have answers in the form of a cryptic tweet sent out by the singer before she took to the stage at Cleveland, Ohio, on Friday night and belted out Adele's "When We Were Young."
She wrote,
You have to be capable of being honest with yourself before you can get honest with other people.
A jibe at Wilmer, perhaps? Maybe their relationship wasn't all sunshine, lollipops and rainbows after all, because if this tweet is about Wilmer, then their breakup may not have been as amicable as they made out.
They made the world sob when they broke up back in June.
In a joint statement, they said,
After almost 6 loving and wonderful years together, we have decided to end our relationship. This was an incredibly difficult decision for both of us, but we have realized more than anything that we are better as best friends. We will always be supportive of one another. Thank you to everyone who has offered us kindness and support over the years. With only love, Wilmer and Demi
Hmmmmm.
*Scratches head and ponders*
Citations: E! Online