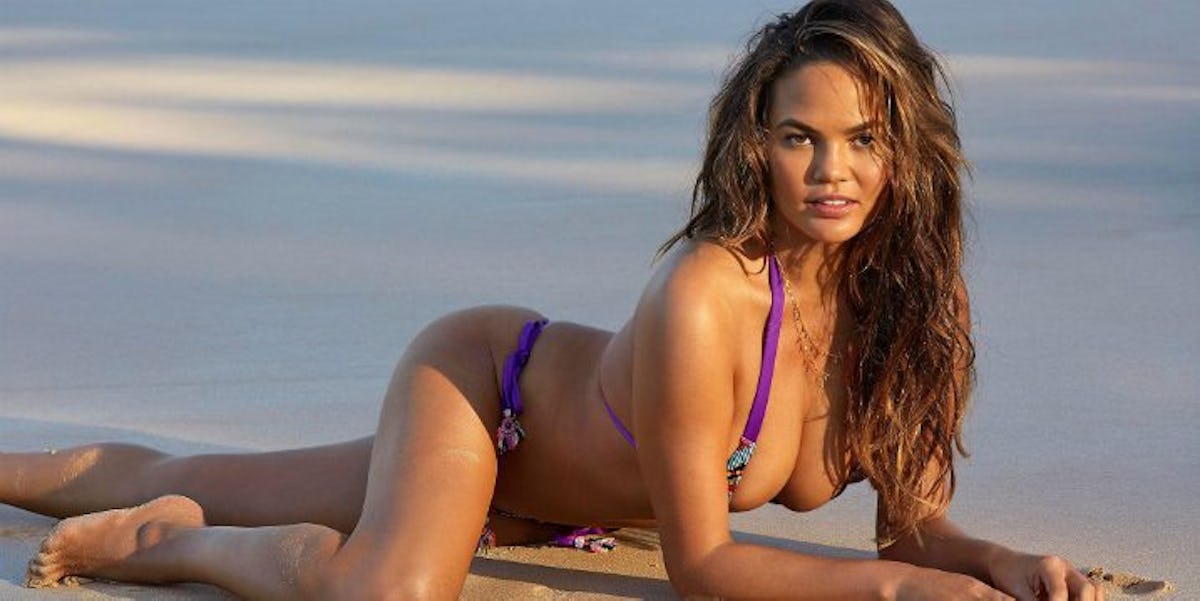 Chrissy Teigen Wanted To Do Her Post-Baby Shoot In A One-Piece, Ended Up Naked
Sports Illustrated/James Macari
Less than a year after having her daughter Luna, my personal Twitter hero Chrissy Teigen absolutely slayed it in her photo shoot for the Sports Illustrated Swimsuit Issue.
To put that in perspective, I refuse to have any photo taken of me within two years of having a Chipotle burrito.
Here is Chrissy being a model... well, model!
In a clip from "Making of Sports Illustrated Swimsuit 2017," Chrissy said,
It's been awhile since I've done anything swimsuit. I haven't shot since baby. But of course you know that [SI Swimsuit editor] MJ [Day] and everyone at Sports Illustrated in general is going to embrace your body no matter what's happening and embrace the changes.
The SI Swimsuit editor MJ talked about how reluctant Chrissy was at first, but how she really got into it when the cameras started clicking. Day said,
She showed up telling me she would only shoot one pieces, and if I could throw a blanket over the top of her, that would be great. But by the end of it, I think she was wearing nothing.
That's right. Apparently, Chrissy was wearing nothing, nada, zilch. Chrissy was wearing the same amount of clothes as the dollar amount Donald Trump had to pay in taxes over multiple years: zero.
Chrissy went on to talk about how painful it popping her ass all the livelong day. I know there's currently a sex-based fitness tracker, but what about a booty-popping calorie-counting app?
Get on it, science.
Eventually, Chrissy admitted MJ was correct in convincing her to absolutely own her post-baby body in the shoot. Teigen said,
MJ's right, and I don't want to say this to her, but the tinier the suit, the smaller and hotter you look. Ugh, I hate that. I hate that she's right!
No, MJ is totally on to something. Less is more, everybody!
Chrissy recently shut down a Twitter troll -- a "complete witch," in Chrissy's terms -- who gave her shit for having difficulty to conceive naturally.
She also clapped back at a hater over Trump's Muslim ban.
Basically, Chrissy Teigen is my hero for now and always.
Citations: Chrissy Teigen's First Post-Baby Bikini Shoot for the Sports Illustrated Swimsuit Issue Is About 'Embracing the Changes' (People)