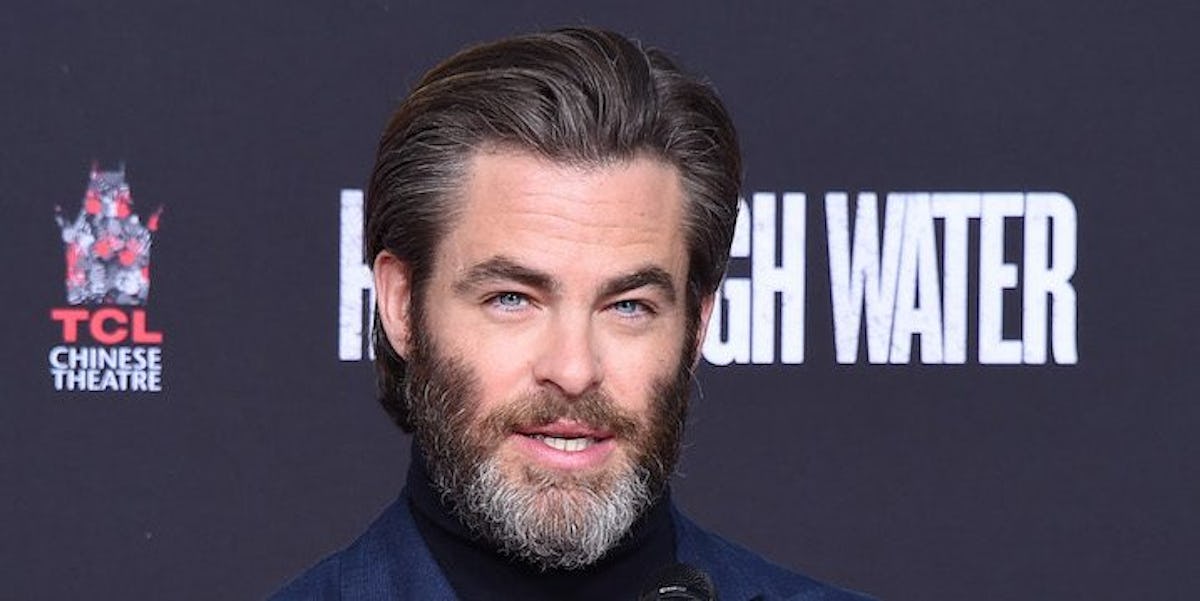 Chris Pine Cut Off All His Hair And He Seriously Looks Unrecognizable
REX/Shutterstock
Say goodbye to the hairy Chris Pine you've come to know over these past several years — the actor has officially shaved all his hair off!
And now he looks like a completely different person.
You'll recall as little as three months ago when Pine showed off his stately full beard and long hair at the Golden Globes. It's a look he'd been rocking for quite some time now.
Then at the end of February, we could see the first signs of Chris Pine's major hair transformation. He presented at the Oscar Wilde Awards with a clean-shaven face, though he was still rocking his long locks.
And that brings us to today. Pine rolled up to CinemaCon last week, to talk about his new movie "Wonder Woman," looking like a totally different person!
The actor had shaven off all his hair, rocking a buzzcut on the red carpet.
Leave it to Chris Pine to be totally on-trend! After all, the buzzcut does seem to be the hot new hairstyle in Hollywood.
Kristen Stewart recently shocked us with her dramatic buzzcut, and even Thor will be ditching his famous long locks in favor of a much shorter 'do in the upcoming "Thor: Ragnarok."
And Pine didn't even have to go to a barbershop for the drastic haircut. He told USA Today he shaved his head himself, admitting he quickly becomes bored with his hairstyles and loves to change them up.
I went through phases. So I had long hair and a beard. And first I did a facial hair thing. That was fun. I did the mustache. I did a little General Sherman. Then I did a full-shaved back [of the head]. That was fun for a day. Then I got a fade. Then I started doing designs. And then I got real bored. I went full chop.
And although most actors who get such a dramatic shearing are usually doing so for an upcoming role, Chris Pine revealed it has nothing to do with any of his new movies.
He also said people have been confusing him with Jason Statham now, which I can totally see!