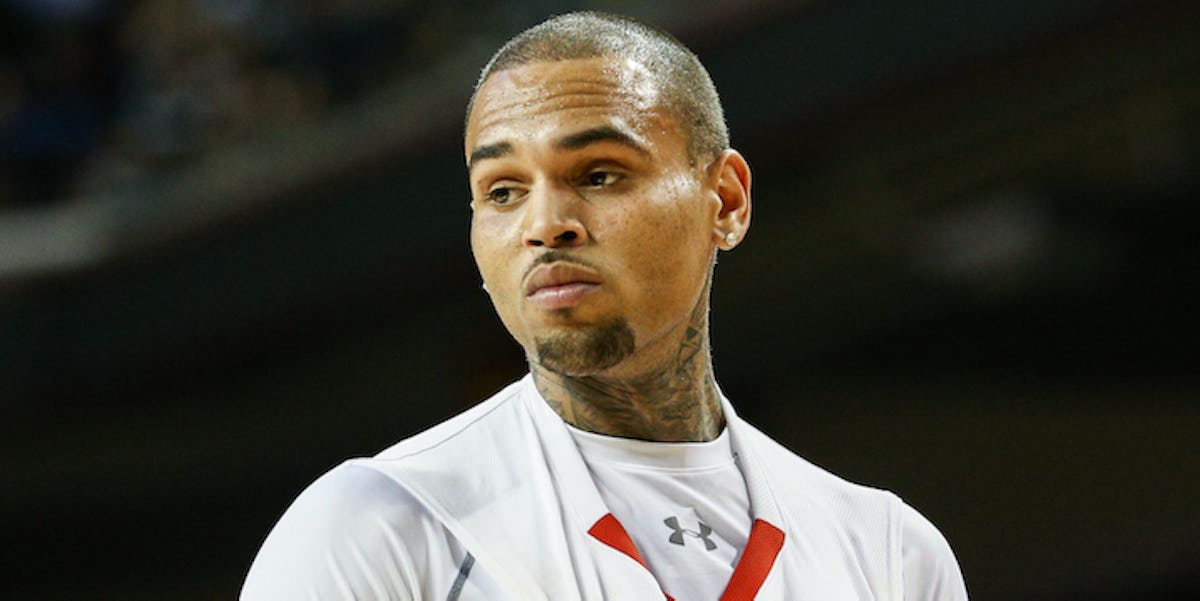 Chris Brown Admits To Stalking Women: 'If I Love You… I'm Gonna Chase Yo Ass'
REX/Shutterstock
Does anyone know what the hell's been going on with Chris Brown these days?
In August of last year, the 27-year-old singer ran into trouble with the law after he was arrested on suspicion of assault with a deadly weapon. He was released the next day after posting a $250,000 bail.
Brown then released a song aimed at all of the haters who doubted him while he was down.
Around the same time, news broke that Brown had been turned down from joining the TV show "Power" after executives cited the singer's anger management issues as one of the reasons why he didn't land a role.
Fast-forward just a few months later, and Chris Brown is in some sort of strange hip-hop beef with Soulja Boy. For those of you who don't know who that is, please refer to the tweet below.
But that's old news at this point!
The latest news surrounding the "Party" singer highlights Brown's aggressiveness with the women in his life. In a recent video shared on social media, Chris Brown records himself as he admits to stalking women.
Are you even surprised?
During the video, Chris Brown admits,
Ladies, y'all be complaining about n***as being, like, stalkers and in love with y'all, kinda crazy and shit and you get tired of it. Well, guess what? I'm one of them n***as! If I love you, bitch, ain't nobody gonna have you. I'm gonna make you miserable. I'm going to chase that n***a out and I'm gonna chase yo ass around, and it's done.
Well, OK then, Chris. Way to be brutally honest.
Here's the full clip of Chris Brown admitting to proudly stalking the women in his life.
Of course, fans immediately began speculating that Chris Brown might be referring to his ex-girlfriend Karrueche Tran. The 28-year-old actress and model had previously called Brown out during his recent feud with Soulja Boy, saying,
First off, this drama between the both of these two is so ridiculous it makes no sense. We just brought in a new year and this what we doing?? Leave the extra'd out, rah rah shit behind. This isn't cool or funny.
Brown responded swiftly as he basically told Tran to stay in her lane and not forget the fact he helped her obtain fame.
With that being said, it's pretty unclear whom exactly Chris Brown is referring to. However, it does sound like this isn't the first time he's engaged in chasing after and stalking women.
Chris, a little word of advice here: That might be the reason you're still single, buddy!
Citations: WTF: Chris Brown Admits to Stalking Women in New Video (Complex)