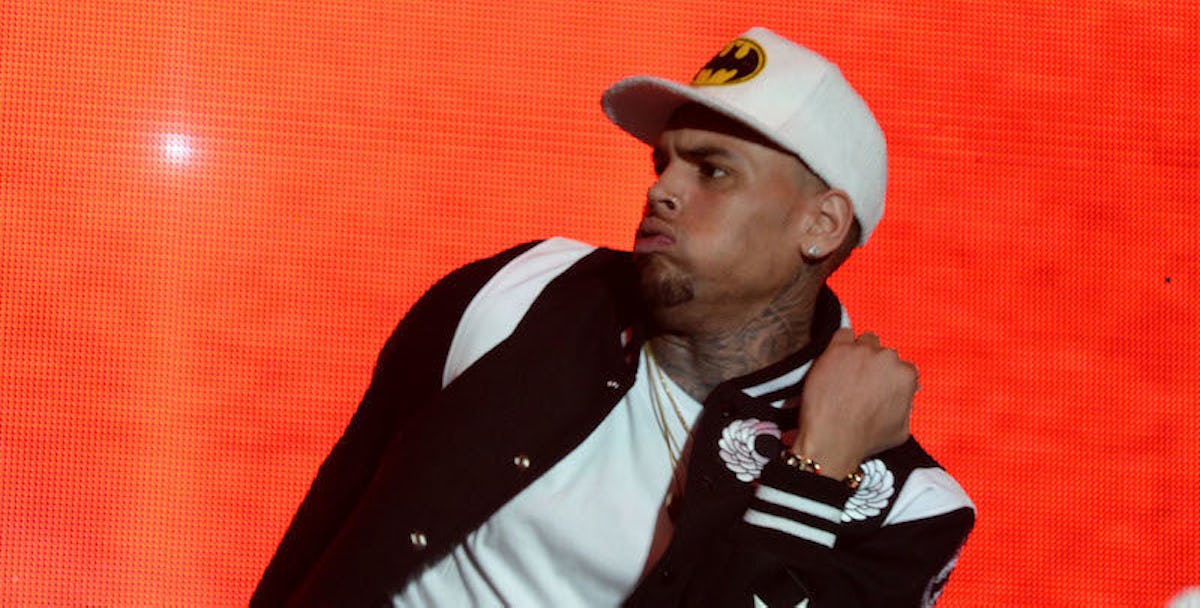 Chris Brown Wasn't Cast On A Starz TV Show Because Of His Anger Issues
REX/Shutterstock
Looks like we're not going to seeing Chris Brown on Starz anytime soon, at least this season. Aw, shucks.  What ever will we do?
As we all know, Breezy was recently arrested on suspicion of assault with a deadly weapon after he allegedly threatened a woman with a gun over a piece of jewelry.
Although he is currently released on $250,000 bail, Chris' problems seem to be multiplying.
According to a source, although the "Forever" singer's friend 50 Cent offered him a role on the TV show "Power," it turns out that 50 didn't actually have the power to do so.
The source told Page Six,
50 promised Chris a big role on 'Power,' playing a drug dealer. But 50 didn't consult the network first, and execs were not happy when they found out about it.
Yeah, 50 Cent should have 100 percent checked in with those network execs first.
The source went on to say that the network had to reverse 50's casting decision and that Chris was none too please about it,
The network insisted that Chris' casting was not going to happen, because of fears about his anger issues. There was a big blowup, and they had to tell Chris he was not going to get the role. The news was delivered to him early Monday. He was livid.
"I can't believe they were worried about his anger issues, " said no one ever.
Seriously, they're making Chris mad. You're not going to like it when Chris is mad. No, really, this dude is more destructive than the Hulk when his temper flares.
Despite all this, 50 Cent put in his own two cents on the matter and claimed that we'll be seeing Chris on Starz next season, if not this one. He told Page Six,
Tune into Power next season, because you will see Chris Brown.
We'll see if Chris can fit the shooting schedule next year with his already busy legal schedule.
Citations: Execs block Chris Brown role on 'Power' over 'anger issues' (Page Six)