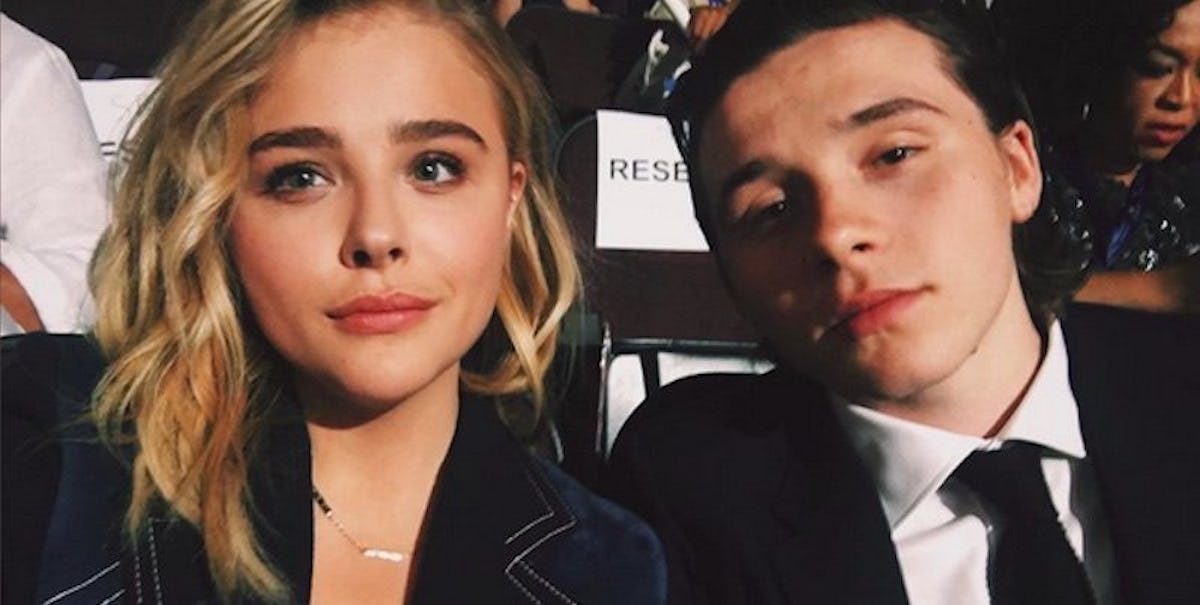 Chloë Grace Moretz And Brooklyn Beckham May Be Over, And Our Hearts Are Broken
Instagram
NOOOOOOOOOOOOOOOOOOOOOOOO.
I don't believe this. I refuse to believe this. EVERYTHING I KNOW ABOUT LOVE IS A LIE.
Chloë Grace Moretz and Brooklyn Beckham reportedly split, and my heart is breaking. The two of them gave me hope love CAN exist, even between 12-year-olds.
They were always so cute, you know? Taking Instagram pics and more Instagram pics. But the couple called it quits and ended their relationship.
NOOOO. JUST LOOK AT HOW PERFECT THEY WERE!
According to Page Six, Chloë and Brooklyn broke up some time in August, when Brooklyn was in Los Angeles with his family.
This is honestly shocking if you consider the amount of time they spent together this summer. Chloë and Brooklyn were basically tied at the hip!
WTF WENT WRONG? SOMEBODY TELL US.
Nooooooooo Brooklyn and Chloë — Sian Mander (@Sianey0192) September 1, 2016
I didn't know that if Chloë and Brooklyn breaks up love becomes dead — hannah soco #PCD (@haneebubu) September 1, 2016
Brooklyn and Chloe — Chlö (@chloaa_) September 1, 2016
Chloë Grace Moretz went through a lot with her boy. The actress dated Brooklyn Beckham for a little while back in 2014, but then they reconnected this year and fell in love.
Things became official by May, and it looked like they were getting married. So uh, I guess that idea is off the table.
Chloë is only 19, and Brooklyn is only 17, so they do have a lot of time before settling down with "the one." Heck, I'm 23 and can't even get a match on Tinder.
It's gonna be OK, you guys. You're both hot and famous so I think things will work out.
As for me? LOL. I'm gonna pray for a miracle.
Citations: Chloë Grace Moretz Brooklyn Beckham Split (Daily Mail)