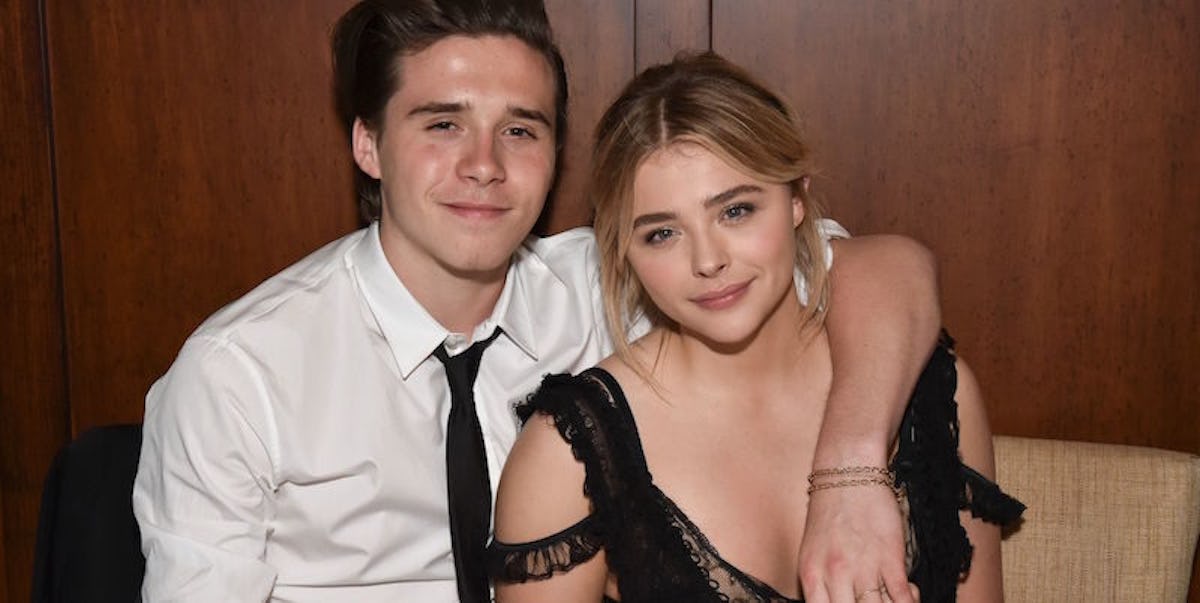 13 Times Chloë Grace Moretz And Brooklyn Beckham Made You Believe In Young Love
REX/Shutterstock
Ahhhhhhhhh, nothing like the sight of young love to warm your heart.
It seems like it wasn't too long ago Chloë Grace Moretz was not officially in a relationship with Brooklyn Beckham, the 17-year-old son of David and Victoria Beckham.
But, after Chloë brought him as her date to the "Neighbors 2: Sorority Rising" premiere, it appears the two are full-on dating and full-on in love.
I don't know about you, but I'm inspired. If you're not, let me show you why you need to be on my level because these two seem to make for an amazing couple in every photo they take together.
Here are 13 times when Chloë Grace Moretz and Brooklyn Beckham help the world believe in teenage love.
When they get groceries together (Brooklyn offered to carry, according to the caption!)
When they do the whole photo booth thing
When they look at each other with love
When they get takeout together
When they play together in Walt Disney World
When they play together in Disney World with friends
When they take cute photos together in front of Disney's Cinderella Castle
When they hit the red carpet together to do Chloë's movie stuff.
When they take blurry black and white photos together
When they get artsy with their photographs together
When they ride close together in a car and take cute kissing photos
When they go out together
When Brooklyn misses Chloë (awwwwwwwww!)
Here's a bonus photo of another amazing couple, the Beckhams!
Yep, there's no way around it. Chloë Grace Moretz and Brooklyn Beckham are a totally legit and adorable couple.