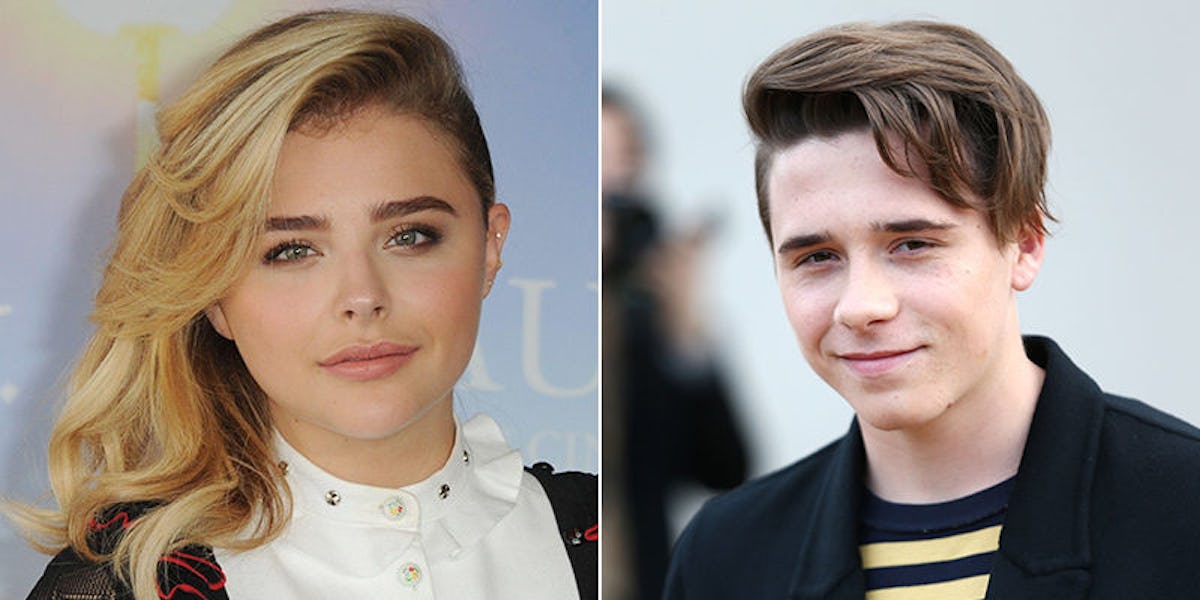 New Photos Of Chloë Grace Moretz And Brooklyn Beckham Have Internet Confused
REX/Shutterstock
It was Friday morning -- 10:15 to be exact.
I was scrolling through Twitter and came across Chloë Grace Moretz's latest tweet about her new Teen Vogue cover shoot.
"Cool," I thought to myself. I clicked the link, thinking nothing of it.
When the Instagram page loaded, I was face to face with Chloë, staring deep into her big digital eyes.
She was sitting on a ~mysterious man's~ lap with a look that said, "Tricked you, bitch."
WHAT. THE. FUCK?
Ummmm, Brooklyn, is dat u?
I follow Chloë on social media closely, just because she used to post really cute pics of her relationship with Brooklyn Beckham back when they were dating.
RIP... or so I thought.
At the beginning of September, it was reported Chloë Grace Moretz and Brooklyn Beckham ended their relationship.
The source explained the lovebirds called it quits at the end of August when Brooklyn was in Los Angeles with his family.
Since then, Chloë and Brooklyn's social media presence has been lacking. All I've seen are pics of Chloë looking sad, like this one.
SO THEN, OUT OF FREAKING NOWHERE, Teen Vogue throws us a curveball and releases pics of Chloë fondling a man. A MAN WHO LOOKS EXACTLY LIKE BROOKLYN BECKHAM.
Obviously, the internet is going wild. Everyone is confused about who the hell is in the photo.
And wait, does this mean Chloë and Brooklyn are back together? Does this mean they never even broke up?!
People are analyzing the shit out of this. It's serious stuff, you guys. Don't judge.
However, some people think the photo shoot was done months ago, BEFORE the couple broke up. If that's true, then DAMN. This is awkward AF.
In the actual article, Chloë doesn't talk about her bae (or um, ex bae?) too much.
At one point, she dives into the difficulty of having a relationship that's constantly in the spotlight. She shared,
They want a story. They want a tabloid. Especially right now, in my newer relationship with my boyfriend [Brooklyn Beckham]. We'll go out and there will be 15 paparazzi and we're just going to a grocery store. We are real people and we're having real emotional experiences, and all this is happening around us. Trying to keep ourselves in our own little world is difficult.
So, what's the deal? Are Brooklyn Beckham and Chloë Grace Moretz still together? Did they really break up?!
IS THAT GUY IN THE PIC EVEN BROOKLYN? I have no idea. All I know is my head hurts.
Chloë, please give us some answers. I need closure... like... now.
Citations: Chloe Grace Moretz Cover Interview (Teen Vogue)