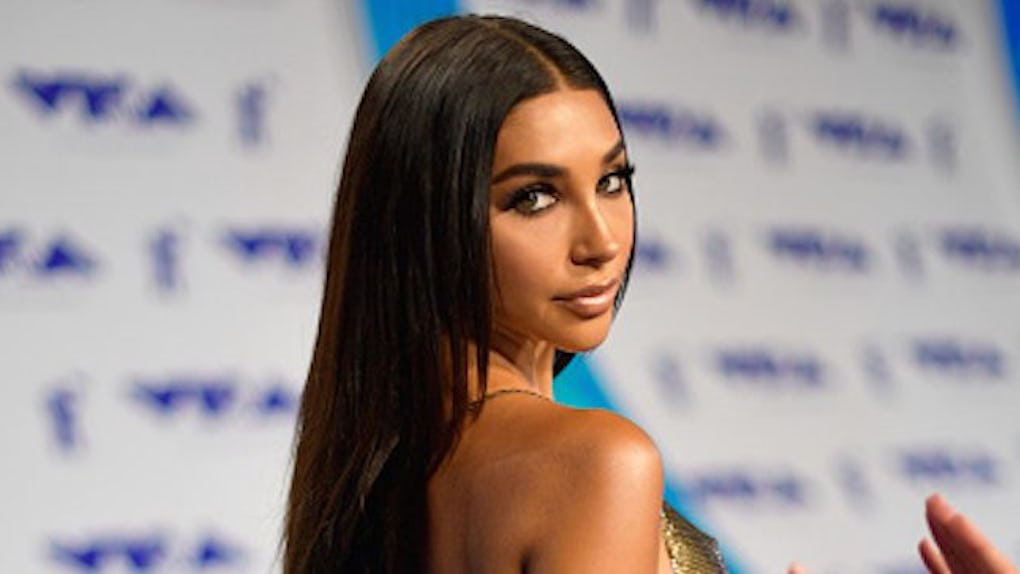 Matt Winkelmeyer/Getty Images
Who Is Chantel Jeffries Dating? Justin Bieber's Ex Walks VMAs Red Carpet Solo
The VMAs red carpet was packed with musical artists, social media stars, and loads of influencers. The gorgeous Chantel Jeffries was there and she looked absolutely stunning. You might know Jeffries as the talented DJ with 3 million Instagram followers, or you may know her as Justin Bieber's rumored ex. Either way, Jeffries had heads turning at the 2017 VMAs with her outfit and now fans are probably wondering, who is Chantel Jeffries dating?
According to E! News, Chantel Jeffries and Justin Bieber first started "hanging out" in July 2016 for a few weeks, but that's the last we've heard of them being a couple. Since then, she's been spotted getting cozy with Scott Disick and spending alone time with Wilmer Valderrama. However, the star walked the carpet solo, so it looks like there's no one too special in her life at the moment.
It looks like some people on Twitter are comparing Chantel Jeffries to Kim Kardashian because of her 2017 VMAs outfit. If you check out the photo below, you can see how similar the two look. DAMN, pretty identical, huh? Both ladies are rocking a gorgeous gold dress with a plunging neckline. I seriously had to do a double take because the two look so similar.
Elite Daily had the chance to chat with Jeffries on the VMAs red carpet and hear about her fashion hacks and new music. When asked if she has a red carpet hack, Jeffries tells us,
I'm honestly kind of winging it, and I'm nervous because I'm sure my underwear is showing and I was like 'do I not wear them?' and I was like, that's probably not the best idea... so I don't know, I think it's just trying not to trip.
Jeffries then explains why it's so important for her as a musical artist to attend the VMAs and walk among such incredible talent. She shares,
It's so exciting for me because I'm such a lover of music and am so passionate about it... I'm a DJ so I love coming to things like this so I could find new artists and hear new music I might not know, so I'm really excited about that and seeing all the performers... and you know, maybe I'll be here soon, I have my own new song coming out... I've been producing and writing – everybody thinks when I say I have a song coming that I'm singing, and maybe I will a little bit [like] Calvin Harris, use my voice – but no, I just love taking inspiration from other songs and being able to make my own music so right now I'm working on a single that I've been teasing on my social media so it'll be out soon, I'm really excited about it.
Well, I'll definitely be interested in hearing your new stuff, Jeffries! Keep it up, girl.