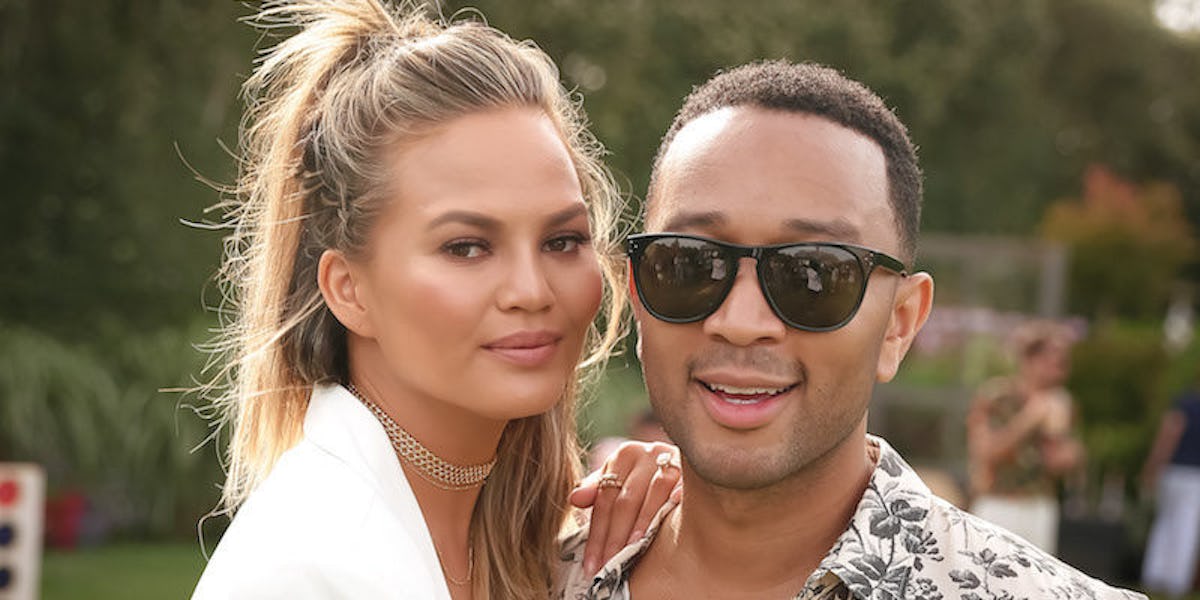 Here's The Celebrity Couple You Should Third Wheel, Based On Your Zodiac Sign
REX/Shutterstock
Ah, celebrity couples.
We love to mock them, we love to envy them and we really don't know what we would do without them.
Even if you say you despise every celebrity couple (in which case it's kind of weird you even clicked on this article), you probably wouldn't pass up the chance to hang out with one of them.
But which couple would you have the most fun hanging out with?
Using the great science of astrology, I am here to give you answers to that very important question: Which celebrity couple should you third-wheel on a date?
Aries (March 21 - April 19): Kristen Bell and Dax Shepard
You, Kristen and Dax would have the BEST time inhaling tacos at a cheap Mexican restaurant. You'd make fun of everyone (including yourselves), laugh about everything and drink too many margaritas.
None of you see the point in worrying about things you can't control in life because you could just be having fun instead. More margs, please, waiter!
Taurus (April 20 - May 20): Ryan Reynolds and Blake Lively
You, Ryan and Blake would go to some trendy and expensive bistro in LA. Ryan and Blake would love and dote on each other, while you furiously take notes on how to have the perfect relationship.
Ryan and Blake would be perfectly lovely to you, but you would definitely be a true third wheel in this situation. You don't mind, though — you're usually happy to listen and learn, especially in a new situation.
Gemini (May 21 - June 20): Kim Kardashian and Kanye West
Oh man, you and Kimye would go to a fancy bar and have the shit-talking session of the century over martinis.
You might be surprised by how sharp and witty they both are — but probably not because you're pretty sharp yourself.
You'd bounce your radical politics off Kanye, and Kim would give you ALL the Hollywood gossip — because she really does know everything — and trust me, it's JUICY.
Cancer (June 21 - July 22): Beyoncé and Jay Z
You might think your third-wheel date with Bey and Jay would be awkward post-Lemonade, but they would take you to a club so cool that all awkwardness would be forgotten.
You guys would end up in a corner booth with whiskey sours, and you, slightly drunk but not TOO drunk, would completely open up to Bey and Jay about everything that's been weighing on you.
Bey and you would connect on a deep, emotional level, and while Jay might not say much, you'd know he was stoically supporting you. By the end of the night, you'd feel totally heard and so much lighter.
Leo (July 23 - August 22): Chrissy Teigen and John Legend
Chrissy and John would invite you over to their incredible mansion, and Chrissy herself would cook you an amazing meal. Despite their expensive digs, Chrissy and John would make you feel immediately at home.
It'd be like have dinner with an old family friend. You guys would swap stories about your kids (or pets) like equals. And before you called it night you'd all sit on the couch to watch an episode of "Chopped" and ruthlessly mock the contestants.
Virgo (August 23 - September 22): Neil Patrick Harris and David Burtka
Neil and David would take you to the hippest brunch place in New York City, and you guys would take full advantage of the bottomless mimosas.
You'd analyze the latest New York Times bestseller books and you'd all agree reading really is the best way to get truly lost in a story.
After three mimosas or so you'd start swapping anxiety stories, and by the time the check comes you'd have several recommendations for therapists in the city you definitely can't afford.
Libra (September 23 - October 22): Chris Pratt and Anna Faris
Chris and Anna would invite you to hang out on their patio and Chris would grill you up some fish he caught earlier that day. You're actually not a big fan of fish, but you eat it anyway to be polite.
Both of them would be on their top game (charming AF), which would intimidate you so for the first half hour you won't say very much. But Chris and Anna are so nice and easy going, that you'd loosen up in no time.
They'll keep you laughing with hysterical personal anecdotes that CAN'T be true, but they're so great at telling them anyhow.
Scorpio (October 23 - November 21): Channing Tatum and Jenna Dewan-Tatum
Channing and Jenna would take you out dancing, of course! Other people might find that intimidating, but you love a challenge. Plus, who wouldn't want a chance to learn some new moves from CHANNING AND JENNA TATUM?
Obviously, you wouldn't be as good as they are, but you'd be having so much fun (and drinking a generous number of beers) it really won't matter.
By the end of the night, you'd have nailed at least one of the moves, Jenna would hug you and say you're a natural, which is probably a lie, but you would still feel like one of the coolest people in the world.
Sagittarius (November 22 - December 21): Orlando Bloom and Katy Perry
Katy, Orlie (as you now get to call him) and you would roll into the classiest club in the town and then totally trash it up.
You'd take WAY too many vodka shots, get louder and crazier as the night went on and ignore all the pointed disapproving looks the old money people send your way. The club owners wouldn't even dream of kicking you out of the club — until you guys start breaking stuff, and then they DO kick you out.
You laugh about it the entire Uber ride home. It's not like you behave like this every day, but c'mon, everyone's gotta let loose sometimes. And who better to go all out with than the best party couple in Hollywood?
Capricorn (December 22 - January 19): Will Smith and Jada Pinkett Smith
Will and Jada would take you out to a restaurant for some excellent Thai food — and not the cheap kind of excellent Thai, the really fancy, expensive kind of excellent Thai food.
You'd all enjoy this candlelit meal over some serious intellectual conversation. You'd discuss everything you know to be wrong with society today and your visions on how to fix it. Between the three of you, you'd eloquently flesh out some ideas sophisticated enough to be a PhD thesis.
You'd leave dinner feeling inspired and motivated to better the world around you.
Aquarius (January 20 - February 18): Rihanna and Drake
RihRih and Drizzy would definitely take you to Drake's favorite Caribbean restaurant in Toronto, AKA the restaurant from Rihanna's "Work" music video.
You'd be so crazy excited to be there with them, you might embarrass yourself a little bit, but it's OK because Drake and Rihanna would just be charmed by your enthusiasm. You wouldn't be able to resist asking Rihanna to reenact the dance from the video with you, to which she would happily comply.
Drake would shoot you dagger eyes from across the room. He'd be pissed for a while, but later the two of you would sit down with a rum and coke, you'd gush over how much you love them together, and then things would be cool again.
Pisces (February 19 - March 20): John Krasinski and Emily Blunt
Your third-wheel date with John and Emily would be like one of those impossible, magical dates from romantic comedies from the '80s.
The three of you would go ice skating in Central Park — somehow it wouldn't be crazy crowded that day. None of you are actually that good at ice skating, but after a few hours, you would start to get the hang of it.
When you and Emily start to get too cold, you'd go into the restaurant and order three hot chocolates. You'd reflect on the perfect night and all agree this thing we call life truly is a miracle.