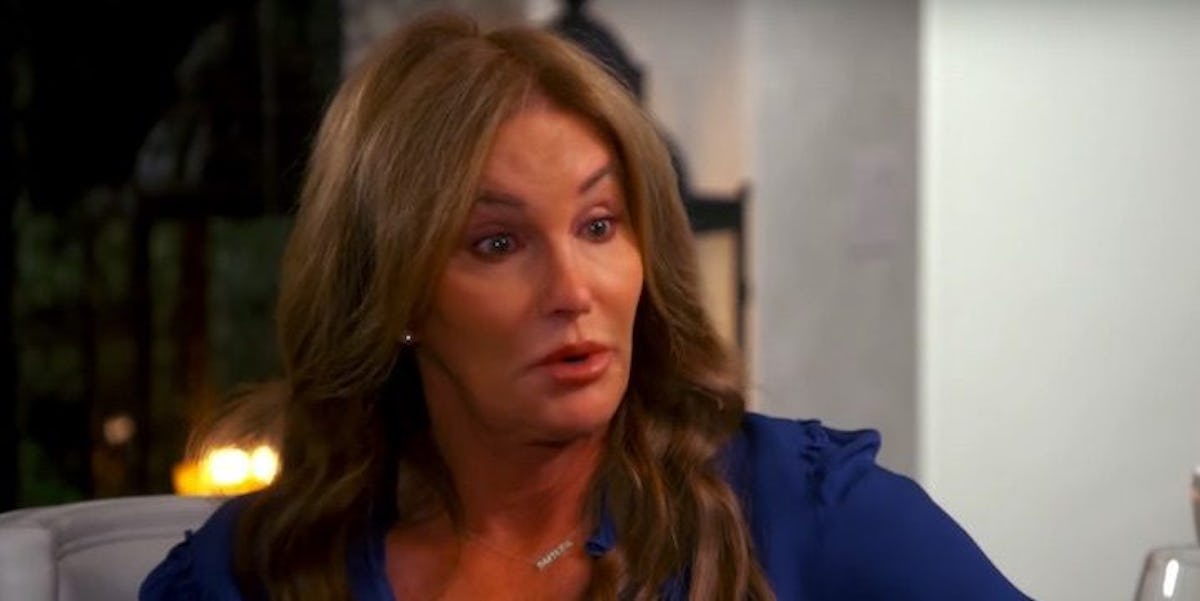 Caitlyn Jenner Calls Out Khloé K In Cringeworthy 'KUWTK' Clip: 'Nobody Calls'
E!
Season 13 of "Keeping Up With The Kardashians" is shaping up to be all kinds of dramatic.
Earlier this season, Kim Kardashian opened up her traumatic robbery. Reality TV doesn't get much more dramatic than that.
But "KUWTK" is certainly making a valiant effort to keep the drama rolling by bringing in none other than Caitlyn Jenner for the next episode.
In a teaser clip released by E! on Wednesday, April 5, Jenner sits down with Khloé Kardashian and asks her stepdaughter why the family stopped calling.
Jenner doesn't beat around the bush that she suspects it's because the Kardashians had a problem with her transitioning from Bruce Jenner to Caitlyn Jenner in 2015.
"I just really feel like over the last year and a half, we certainly have grown apart," Jenner tells a very uncomfortable-looking Kardashian in the clip.
Jenner continues,
Day after day after month after month, nobody calls, nobody checks in. Just, 'Hey, how are you doing?' You can't help but sit there and think, OK, is it because I transitioned? They don't like me anymore? I wanna know what I did wrong, what I didn't do wrong, what I did right, and move forward.
Kardashian responds that while she didn't feel Caitlyn did something wrong exactly, she did feel hurt by what she categorizes as the loss of her stepfather.
She said,
At the time, I just wasn't at a place in my life where I could invest in new relationships. It was very hard for me to experience a lot of new things so quickly and still feel like I have to protect my mom. But I don't think Caitlyn is a bad person at all.
Jenner acknowledged her stepdaughter had "been through a lot" — likely referring to Kardashian's ex-husband, Lamar Odom, who was struggling with drug addiction while Jenner was transitioning.
But Jenner went on to say she had invested over 20 years in watching Kardashian grow up, and didn't want that to stop now,
Kardashian responded,
For me, you're all I remember. Bruce was. So not having you in my life, it's a huge blow. I'm like, OK, my second dad, this guy that I've grown up with that raised me was taken away from me, but no one really let me have that.
Caitlyn Jenner first came out as a transgender woman in April 2015, the same year she formally ended her 23-year-long marriage to Kris Jenner (though the couple had been separated for years).
Episode five of season 13 of "Keeping Up with the Kardashians" will air this Sunday at 9 pm ET on E!.
Citations: KUWTK | Khloe Kardashian Says Not Having Bruce Is a "Huge Blow" | E! (YouTube)