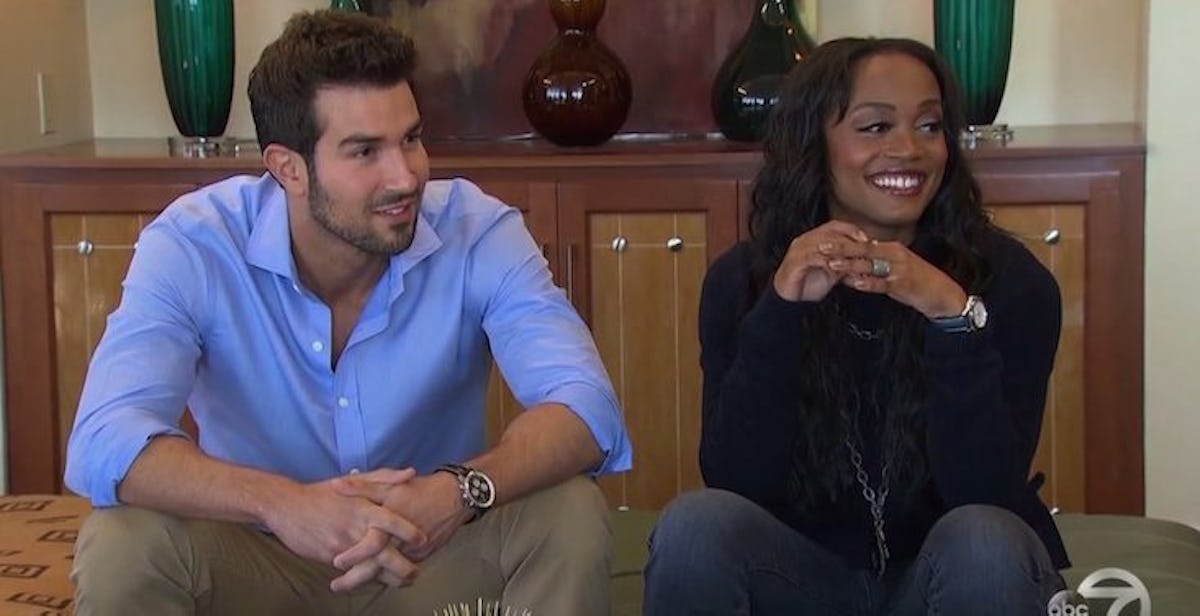 Rachel & Bryan May Be Engaged, But They Still Have A Huge Decision To Make
ABC
The Bachelorette season has come to a close. Twitter and a particular writer who shall not be named (cough, cough, me) are both surprised and slightly disappointed that Bryan took home the final rose and Rachel Lindsay's heart. Honestly, Rachel's judgment hasn't failed me yet, so I'm hoping she's right about this, too. However, now the couple has a huge decision to make: Where will Rachel and Bryan live?
Now that she's chosen her fiancé, real life can begin. The couple sat down with Chris Harrison after The Bachelorette finale to discuss where life will take them after the show. When asked where the couple will live, Bryan told Harrison, "We're still trying to figure it out." According to the couple, they're currently deciding between Dallas, LA, and Miami.
The couple didn't go into detail, so I've decided to look into the three places and help the couple make a decision. Here's what we know about their options.
Rachel loved Miami.
Rachel partied down and played dominoes in Miami, and freaking loved it. For real, who doesn't like Miami? She didn't say she loved it enough to live there, but maybe?
Both would have to leave their families.
Rachel's fam lives in Dallas. Bryan's family lives in Miami. As we all know, Bryan is extremely close to his mother. I don't think she would like it if he left. You always need to try and make the mother-in-law happy. Duh.
Rachel is a Texas-based attorney.
After doing extensive research on where Rachel Lindsay can practice law, I'm basically an attorney now. In short, you can practice law in the state where you passed the Bar Exam. Some states allow outside attorneys to practice law without retaking the Bar — this is called reciprocity.
Texas is pretty strict, from my extremely limited understanding. You know what state is even stricter? Florida. It doesn't even allow reciprocity. This means Rachel would have to retake the Bar to practice law in Florida. Seems like a lot of hoops to jump through when she has a successful career in Dallas.
What about Copper?
Rachel's dog, Copper, should really make the final choice. What if Miami is too humid for him?
All in all, I hope Rachel and Bryan have a very happy life together. Wherever they choose to live, I'm sure they will still be the most fab couple around.