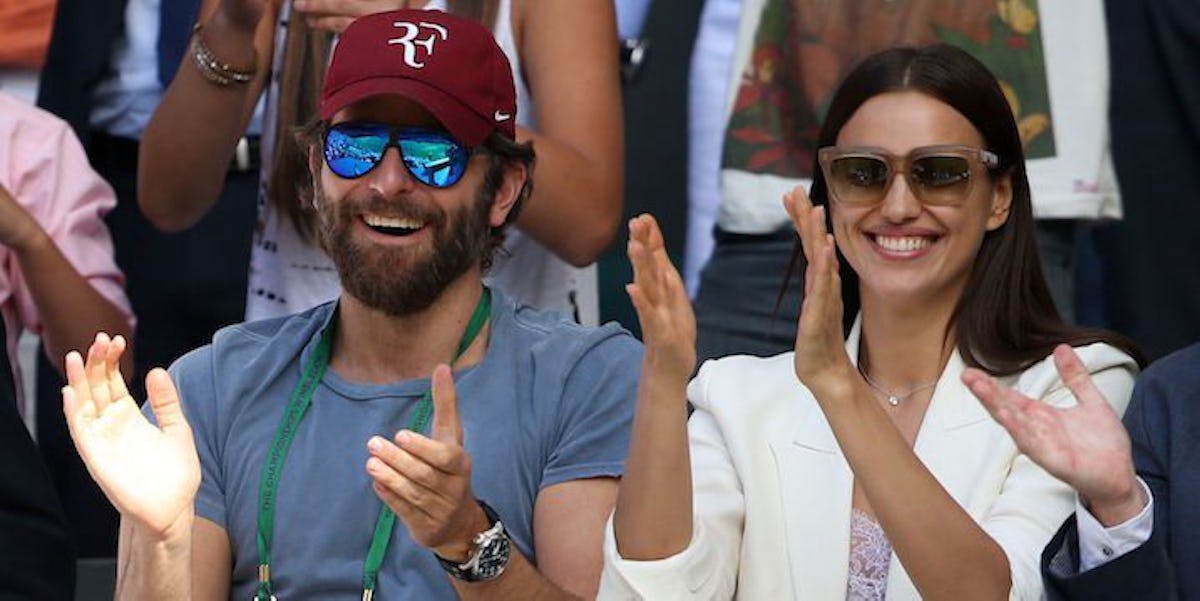 Bradley Cooper's Daughter's Unique Name Is A Play On One Of 2017's Top Picks
REX/Shutterstock
Get ready to meet a tiny baby with a big name, which is almost as cute as a tiny baby in a big wig.
Bradley Cooper and Irina Shayk welcomed their first child, daughter Lea de Seine Shayk Cooper, E! reports, and they couldn't be more thrilled.
A source told the site the 31-year-old model and the 42-year-old actor "are both extremely thrilled and feel so blessed" to bring Lea home.
Fun Fact-A-Roo: According to Baby Center, "Leah" is the 43rd most popular name of 2017 so far. Chop that "h" off the end and you get "Lea," the 464th most popular name of 2017 so far.
Who knew it was that easy to name your baby something rare without dipping into dreaded Apple territory? Bradley and Irina, that's whom.
In anticipation of Lea's arrival, Brarina or Iradley — or whatever nickname makes you feel closest to them as human beings rather than glorious, glittering, distant stellar entities — threw a baby shower with friends and family.
Another insider said Bradley attended the shower and stayed by Irina's side, making sure "everything went smoothly," adding,
He is always very chill and relaxed.
Fair. But is Brad chill enough for more babies? The source said yeah, it's on like Lindsey Vonn.
You know, the ski racer? From the US Olympics team? From like 2010? Lindsey Vonn.
The source said,
Bradley and Irina love each other so much and this is not gonna be the only kid — there will be a few more after this one… Both families are very happy.
Congratulations, Bradley and Irina! Lea and however many other babies you have are going to be so impossibly gorgeous and talented none of those other celebrity babies will know what to do with themselves.
I'm not sure why the Celebrity Baby Olympics is not currently a timeless institution in the world of entertainment and professional athletics, but maybe someone should get on that.
Citations: Bradley Cooper and Irina Shayk's First Child's Name and Sex Revealed (E!)