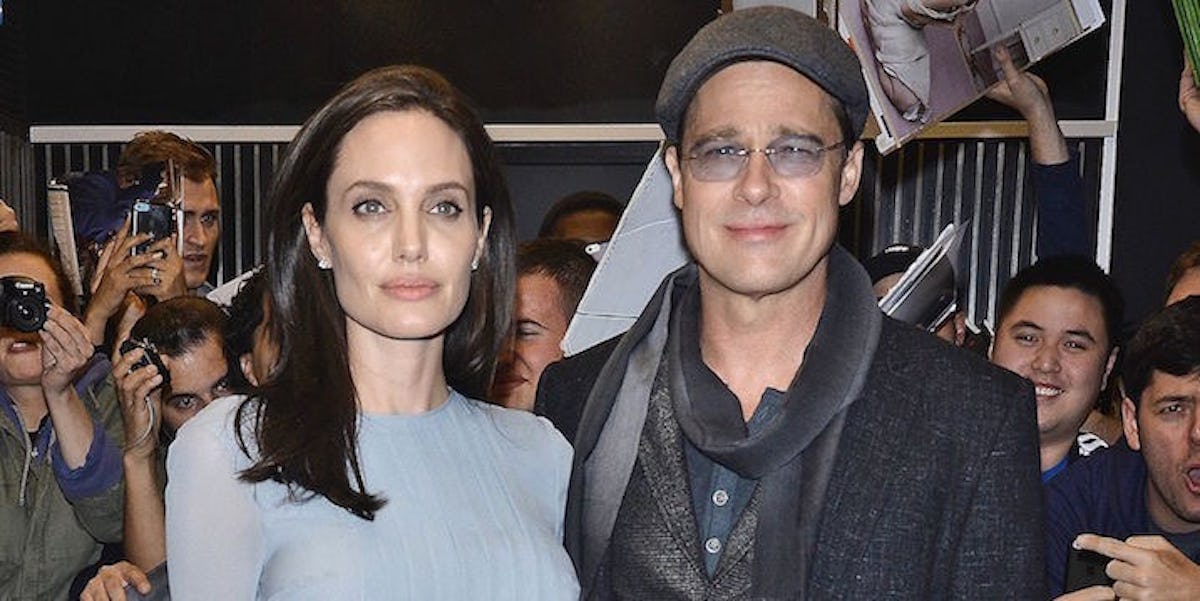 Brad Pitt And Angelina Jolie Got These Matching Tattoos Months Before Separation
REX/Shutterstock
Angelina Jolie knows you can't set your man free without first tagging him like an animal on a wildlife preserve.
The February before their September 2016 split, Angelina Jolie and Brad Pitt headed to Thailand for tattoos by Ajarn noo Kanpai, a former monk, ET reports.
Angie was inked with three "magical" Sak Yant tattoos on her back and, with the same ink, Brad opted for a Buddhist symbol on the left side of his stomach.
A source told the site the same ink was used "to symbolically bind them as husband and wife." Needless to say, it didn't work.
What? We were all thinking it. You're the monster for not saying it.
Truth be told, the pair didn't make the trek to Thailand solely for these cursed tats.
Angelina was on a break from directing her film "First They Killed My Father" when they visited Kanpai for the ink, which was driven into their skin using steel rods mounted with a surgical steel needle, because rich people are outrageous.
The couple has since begun the sometimes contentious process of divorcing one another. After aspects of their custody drama were made public, Angelina spoke to BBC World News regarding her separation from Brad.
She shared,
It was a very difficult time and we are a family. And we will always be a family. And we will get through this time. And hopefully be a stronger family for it.
The drama, however, appears to have blown over. The couple are still getting divorced, but released a joint statement in January that promised civility and confidentiality.
It read,
The parties and their counsel have signed agreements to preserve the privacy rights of their children and family by keeping all court documents confidential and engaging a private judge to make any necessary legal decisions and to facilitate the expeditious resolution of any remaining issues. The parents are committed to act as a united front to effectuate recovery and reunification.
Having never been half of a Hollywood marriage, I can only assume this is all for the best.
Citations: Angelina Jolie Got Matching Tattoo With Ex Brad Pitt Months Before Split: Pic (ET)