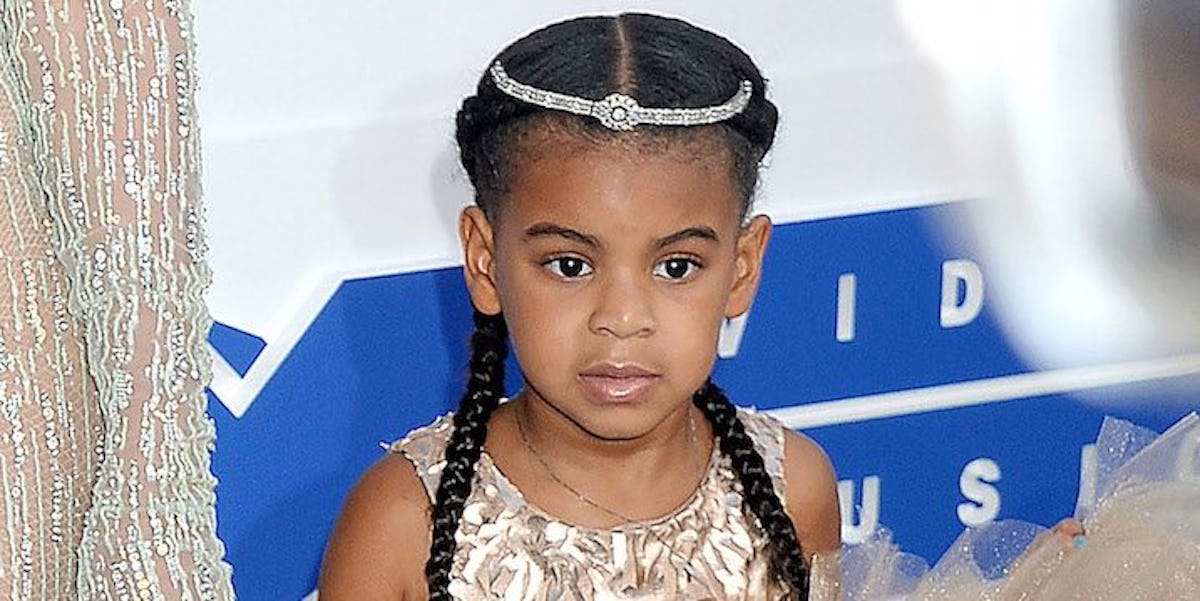 Blue Ivy Is Already Getting Her Own Product Line, Because Of Course She Is
REX/Shutterstock
Sup failures? Blue Ivy Carter is about to launch her own product line, but good luck selling your old hair straightener online for bar money.
Beyoncé filed legal documents to create a line of products (everything from hair care to mobile games) in her daughter's name, TMZ reports.
Kids (presumably) looking for Blue-approved hair care products, clothing and technology will soon be able to drop all their parents cash to be just like Bey and Jay Z's baby.
This is freaking stellar news for Blue in the wake of news Beyoncé is expecting twins. In a few months, Blue will go from being the only child of two of music's biggest stars to one of three tiny future moguls.
Sibling rivalry ain't a thing, though, if you already have a line in your name by the time your competition takes its first independent breath.
In fact, Blue has every last one of us beat. I'm boldly assuming no one here can say they had a product line in their name by kindergarten.
Things I Had When I Was 5:
A VHS of Disney's "Aladdin" Scarlet Fever Like, two friends A Ceclor allergy Bangs A puppet my parents told me to pretend was a pet Cheerios in all my pockets A haircut that looked like a Cher wig A strong belief in ghosts "Personality problems" with all my teachers Crazy eyes All my baby teeth OCD Not a product line
Much like Blue Ivy Carter, I also found myself with a pregnant mother when I was 5 years old. It's a real turning point in a young diva's life.
Looking back, I give the experience of sibling-ry (at the time) a 4/10, with an overall rating (to date) of 10/10.
It's all for the best, Blue. You'll be an amazing teeny tiny businesswoman and an even better big sister.
Citations: BLUE IVY I'M GETTING MY OWN FRAGRANCE LINE And I'm Only 5!!! (TMZ)